Suspect arrested for attacking 11-year-old in Highlands County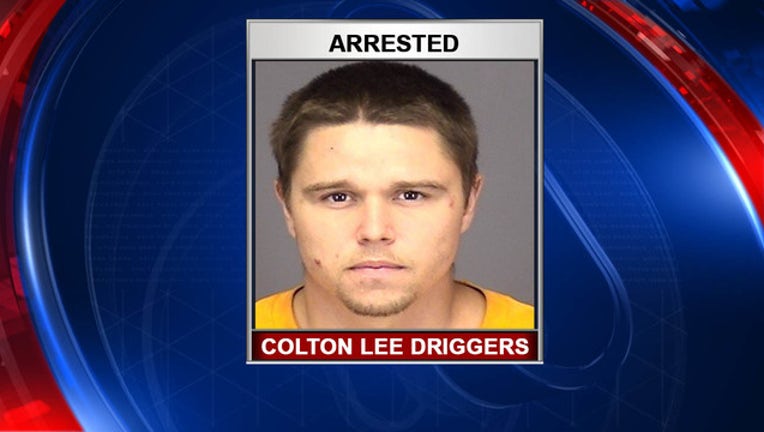 SEBRING, Fla. - An 11-year-old boy is fighting for his life after being stabbed by a 24-year-old man staying at the home because the boy was talking in his sleep. 
Highlands County deputies identified the suspect as Colton Lee Driggers of Lake Placid. Deputies say the man was staying as a guest at a home in Sebring and was sleeping on the couch along with the victim in the early morning hours of October 31.
Deputies say Driggers was angry because the boy was talking in his sleep and he couldn't fall asleep, so he attacked the boy and beat him. 
When the little boy ran into the garage, deputies say Driggers saw he was wearing a Florida Sheriff Youth Ranch Summer Camp, made him remove the shirt, and began to beat him again because he said he hated cops. 
Deputies say the boy's mother was able to intervene and get a dog to attack Driggers, allowing her and the boy to get away, but Driggers tackled them in the driveway where he stabbed the little boy three times. 
Sebring police arrested Driggers, who fled, a short time later walking his dog on the Sebring Parkway. Officers had to wrestle him into custody after chasing him down.
The boy had to be airlifted to the hospital and he is in very critical condition with the stab wounds to his upper torso.
Driggers is charged with attempted first degree murder, battery on a law enforcement officer and other charges. He's being held in the Highlands County Jail without bond.