Suspect steals wheelchair from para athlete training in Polk County
WINTER HAVEN, Fla. - The Polk County Sheriff's Office is searching for the person or persons who stole a wheelchair from a para athlete while he was training on a lake. 
It was an unwelcome surprise for a snowbird.
Para athlete Ben Brown comes down to Polk County from Nova Scotia to train this time of year because it is still cold back home. 
He is a world-ranked para athlete in kayaking.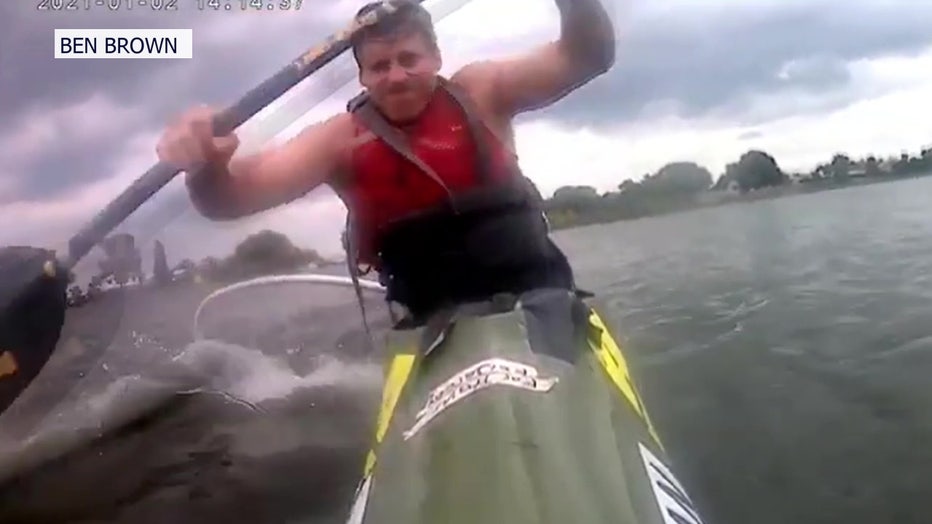 Para athlete Ben Brown trains in Polk County because it is too cold in his home country of Canada. 
Brown, who is world-ranked as a Para athlete in kayaking, was training on Lake Cannon in Winter Haven Monday afternoon when he went back to shore after a tough workout to find his seat cushion and sunscreen on the ground and his $5,000 wheelchair was gone. 
READ: Paralympic athletes, veterans compete International Wheelchair Rugby Tournament in Tampa
"It is a greaseball move," he commented to FOX 13. "Who does that?"
The Polk Sheriff's Office doesn't know either and is still looking for the culprit.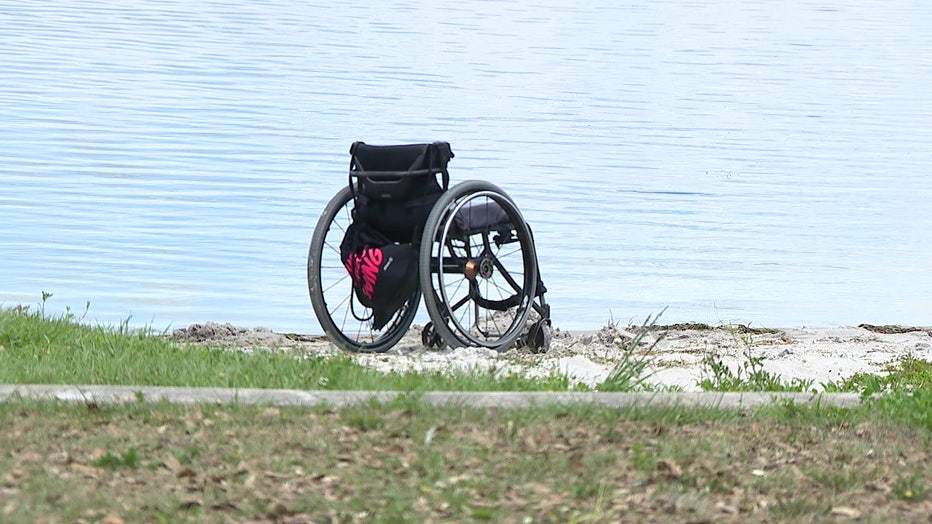 Someone stole para-athlete Ben Brown's wheelchair while he was training on a Winter Haven lake.
Brown ended up in a wheelchair years ago after a motocross accident.
"I was training for a race, came up short on a jump, got thrown over the handlebars," he explained. 
The bike ended up on top of him.
READ: Specialty wheelchairs help athletes thrive
The crash didn't slow him down. As a matter of fact, his determination to compete never waived. He went on to seriously compete in other para sports, including paddling, wheelchair racing, basketball, and sled hockey.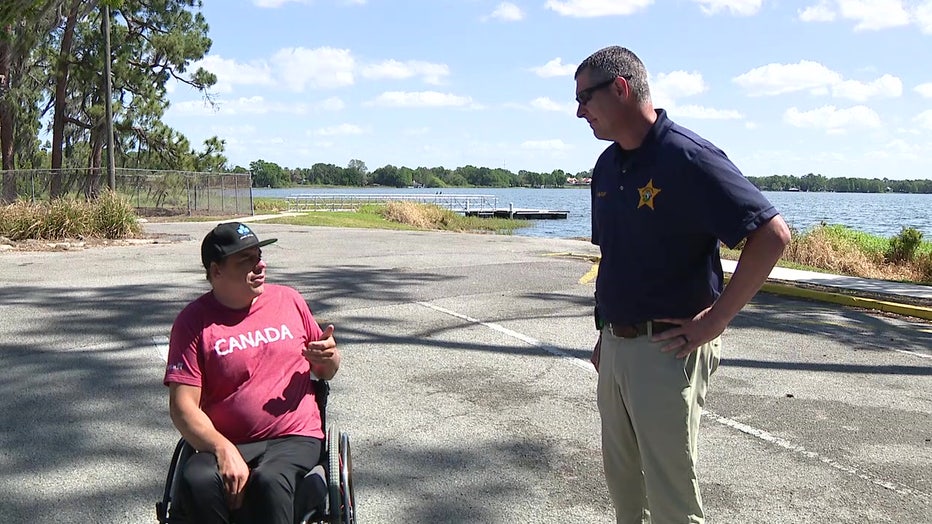 Para athlete Ben Brown talking to his friend Sergeant Paul Butler. 
His buddy, Polk County Sheriff's Office Sergeant Paul Butler is impressed by his never-ending passion.
"That spirit. Never quit. Never say die. Never give up," commented Butler.
So when Brown's wheelchair was stolen, he immediately called Butler.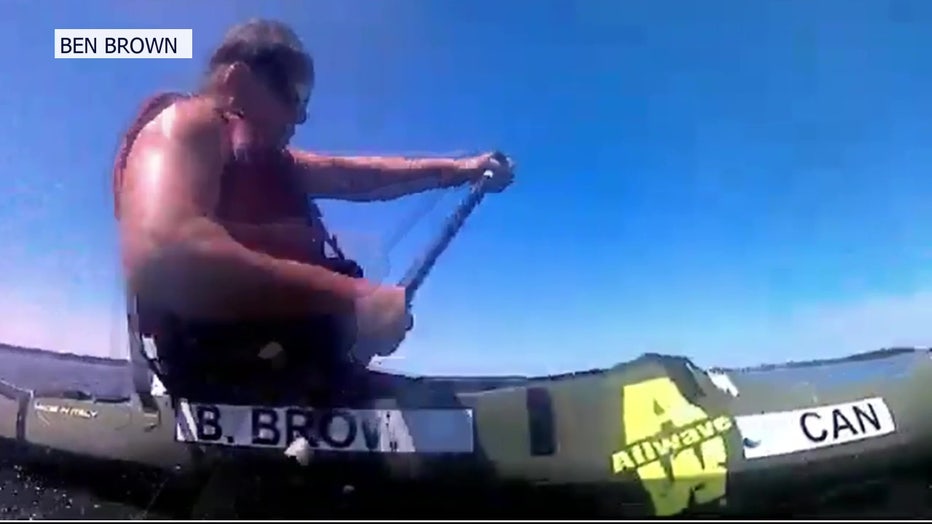 Para athlete Ben Brown is world-ranked. 
Butler sent several deputies to help. They found the chair a little more than an hour later abandoned in a pavilion on the lake.
"It was infuriating," said Butler.
The theft may have been a prank, but if the thief or thieves are caught they could be charged with grand theft, a felony.