Paralympic athletes, veterans compete International Wheelchair Rugby Tournament in Tampa
TAMPA, Fla. - Dozens of wheelchair athletes from all over the world were in Tampa last week to compete in an International Wheelchair Rugby Tournament at the All People's Life Center on Sligh Avenue.
While wheelchair rugby games may have been created for inclusion, therapy and stress relief, things have changed over the years. The pool of competitors and level of play has dramatically risen in recent years to the point that they're now a centerpiece of the Paralympic games.
"It's amazing how far they've come," stated Davis Celestine, a player for a Bay Area local team sponsored by the Wounded Warriors Abilities Ranch of Pinellas Park. Severely injured in Afghanistan in 2001, Celestine says the camaraderie and high level of competition pulled him out of a dark place during his rehab.
"When you start to see other people in the same condition and they're smiling, enjoying life, you're like, wow, it's not that bad after all," Celestine explained.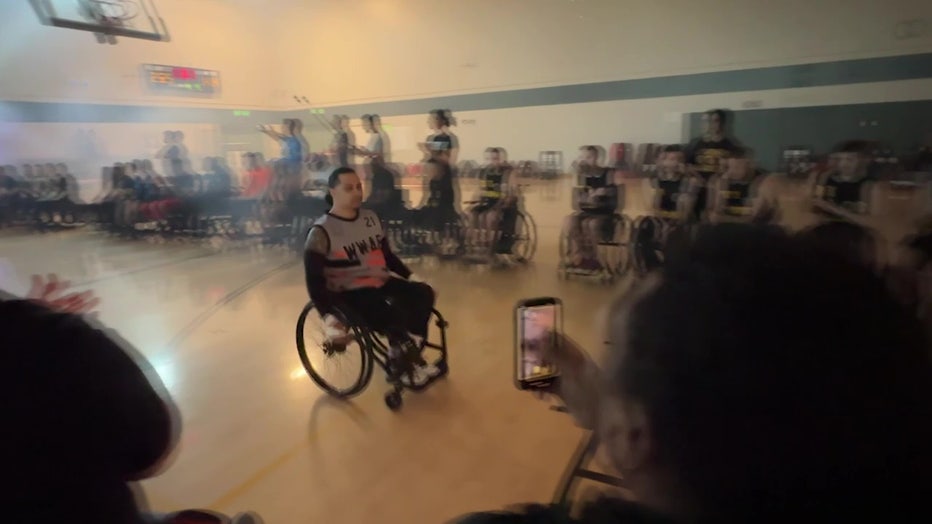 The International Wheelchair Rugby Tournament was recently held in Tampa.
He also enjoys surprising people who come out to watch them.
"It's not only that you see someone in a wheelchair, it's how much time are they committed to be the best that they can be and that's what this game is about," shared Celestine.
READ: Frostproof teen with spina bifida sets sights on 2024 Paralympics
But it's not a sport for the meek. Players beat and bang into one another to block them or steal the ball and the physical nature of it attracts both men and women.
Celestine says they wouldn't have it any other way.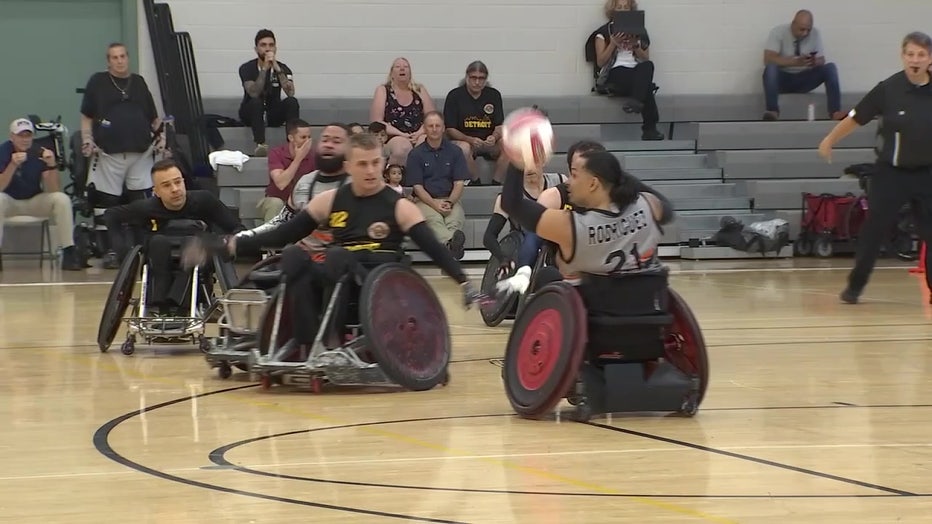 Many of the athletes competing are at the Paralympic level. 
"It's a lot of battling but at the end of the day it's just all good fun, you know," he said.
Not only can play be rough, but the level of skill is extremely high. Many of these athletes are at the Paralympic level and that's what Anthony McDaniel is striving for as well.
READ Tampa police, firefighters hope stickers will speak for special needs patients who can't
McDaniel was badly hurt in Afghanistan in 2010 when an improvised explosive device took his left hand and both legs.
"It did something for me and a lot of people say it did something for them as well," McDaniel stated.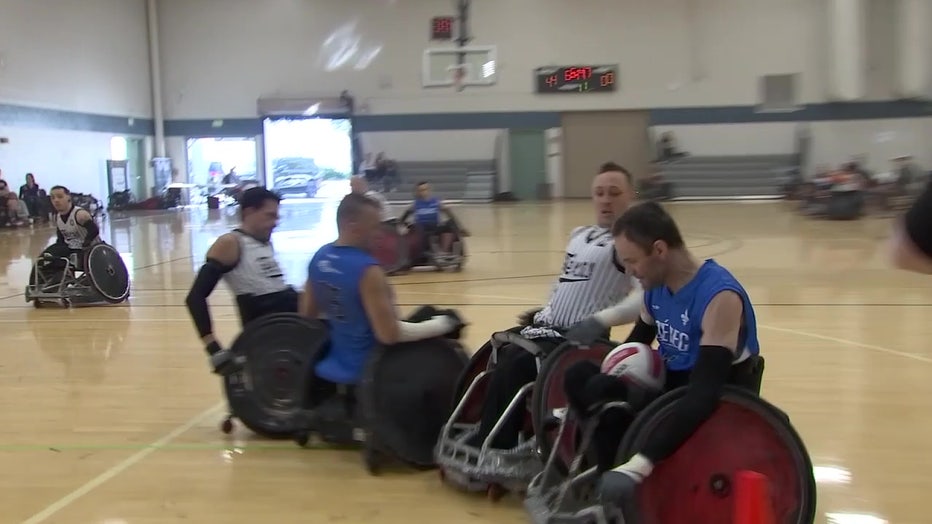 Players beat and bang into one another to block them or steal the ball and the physical nature of it attracts both men and women. 
Originally from Jacksonville, he also plays for Bay Area local team, Wounded Warriors Abilities Ranch, a retreat founded by Mike Delancey and his parents after he was paralyzed by a sniper in Afghanistan in 2006.
READ: Years after viral video, Pasco County cheerleaders continue to shine
"The Delancey family puts a lot of effort not into just our program but everything they do so we try to work hard for them so they know how much we appreciate them," McDaniel tells FOX13 News.
When it was all over on Sunday, there were no big surprises. The top-ranked team in the country from Detroit defeated the second-ranked team from Arizona in the championship game.
        
LINK: To learn more about the WWAR and their wheelchair games, visit https://woundedwarriorsabilitiesranch.org/.