Suspect used toddler to steal prizes from mall machine, police say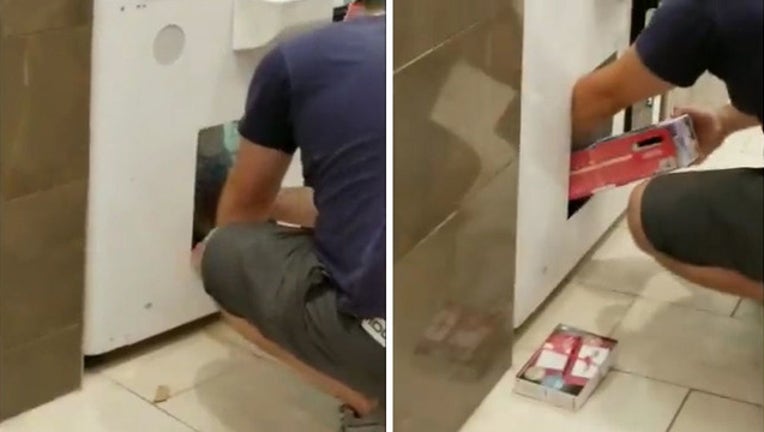 SALEM, N.H. (FOX 13) - Police in New Hampshire are searching for a man who, they say, used a toddler to steal prizes out of a vending machine.
Salem police said the incident occurred at the Mall at Rockingham Park after 6 p.m. Friday. Police said witnesses recorded video showing the unidentified man direct the female toddler to climb into the bottom portion of the game, called a KeyMaster game, designed for prizes to be dropped. 
Police said the toddler reached up to grab various items, and hand them to the suspect. He is described as a light-skinned, Hispanic man, with a beard, between the ages of 20 and 30, wearing a black Sig Sauer baseball cap, blue t-shirt, and black shorts with an Under Armor belt. He was also wearing brown shoes or sneakers.
A second young child, possibly between the ages of 5 and 7, was also with the suspect. The suspect was seen leaving the area with the children and stolen items.
Anyone with information is asked to call Detective Joshua Dempsey with the Salem Police Department at 603-890-2343.