SUV slams into St. Pete restaurant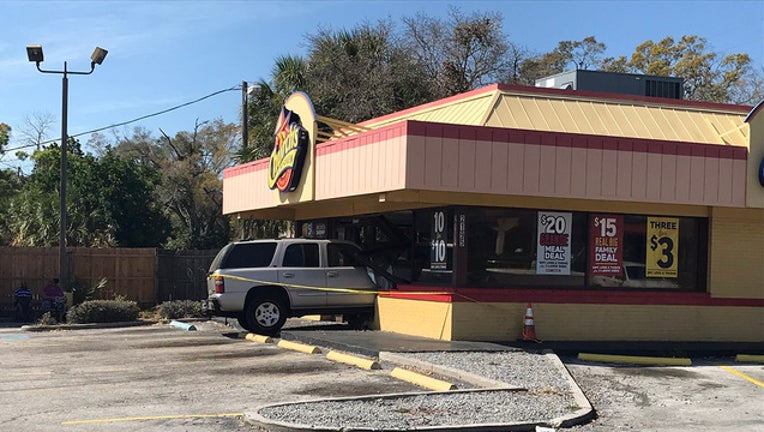 ST. PETERSBURG, Fla. (FOX 13) - Two people were hurt after an SUV crashed into a Church's Chicken in St. Pete.
It happened around 1 p.m. Monday at the restaurant on 34th Street S and 22nd Avenue. 
Officials say two people in the SUV suffered minor injuries, but no one in the restaurant was hurt.
It's unclear what caused the crash.