Tropical Depression 28 forms; expected to become Tropical Storm Zeta
TAMPA, Fla. - The National Hurricane Center says a system that was classified as Invest 95 has become a tropical depression and is likely to become Tropical Storm Zeta on Sunday. Zeta is the last name on the Greek list and has only been used once before. 
On Saturday evening it was about 255 miles south-southeast of the western tip of Cuba. It has top sustained winds of 30 mph and is moving slowly toward the north-northwest. 
On Monday, it is expected to bring tropical storm conditions to extreme western Cuba, where a tropical storm watch is in effect. There is also a risk of tropical storm conditions to the northern Yucatan peninsula of Mexico Monday night and Tuesday, according to the National Hurricane Center.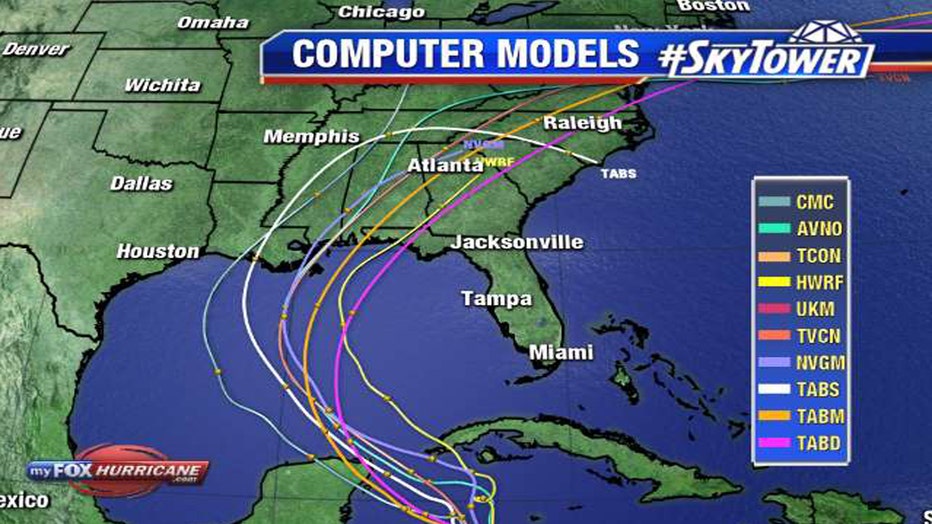 Heavy rainfall is expected across central and western Cuba, the Cayman Islands, Jamacia, the northeast Yucatan peninsula of Mexico, southern Florida and the Keys.
The system is expected to approach the northern Gulf Coast as a tropical storm on Wednesday and could bring storm surge, rainfall and winds from Louisianna to the Florida panhandle.  FOX 13 meteorologist says it is unlikely that the storm will impact the Tampa Bay area. 
STAY CONNECTED: Download the free FOX 13 News app for Live SkyTower Radar, forecast videos, and more weather coverage