Taco Bell's latest crossover: The Kit Kat Chocodilla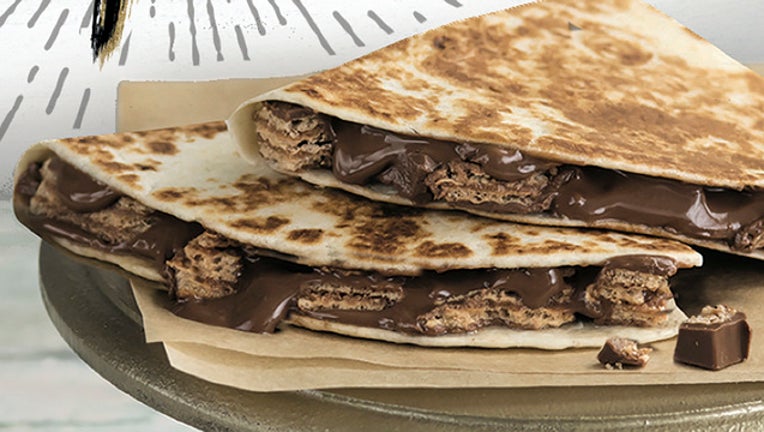 article
TAMPA (FOX 13) - Taco Bell is continuing to push the boundaries of food crossover ideas.  The restaurant that previously brought you the Cheetos Quesadilla, the Doritos Locos Taco, and the Naked Chicken Chalupa is trying out a dessert option: A quesadilla that contains only one thing: Kit Kats.
Mashable reported today that the fast-food chain has tested the gooey chocolatey concoction in the United Kingdom last year and has now brought it across the pond for further tests.
A spokesperson confirmed that the Chocodilla, as it's called, is available in limited locations around Wisconsin.
It was not immediately clear why Taco Bell chose to test the cheese-less quesadilla in the state that calls itself "America's Dairyland," but, then again, at least Kit Kats do contain milk chocolate.
The Chocodilla is on sale for $1 during the limited test.