Tampa Bay Black Heritage Festival promotes culture and diversity
TAMPA, Fla. - Runners laced up their sneakers and pounded the pavement Saturday to kick off the Tampa Bay Black Heritage Festival. 
A new year means new goals, which may include learning new dance moves.
That's how personal trainer Chinyere Sam pumped up participants at this year's Tampa Bay Black Heritage Festival "Run for Us" 5K and 10K races.
"It's fantastic, I've been doing this for four years with the Black Heritage Festival and it's been fun, I've watched it grow," Sam said.
READ: Hundreds of families celebrate Tampa's first-ever Three Kings Day celebration
For more than two decades, the festival has launched the weekend before Dr. Martin Luther King, Jr. Day to promote diversity and culture.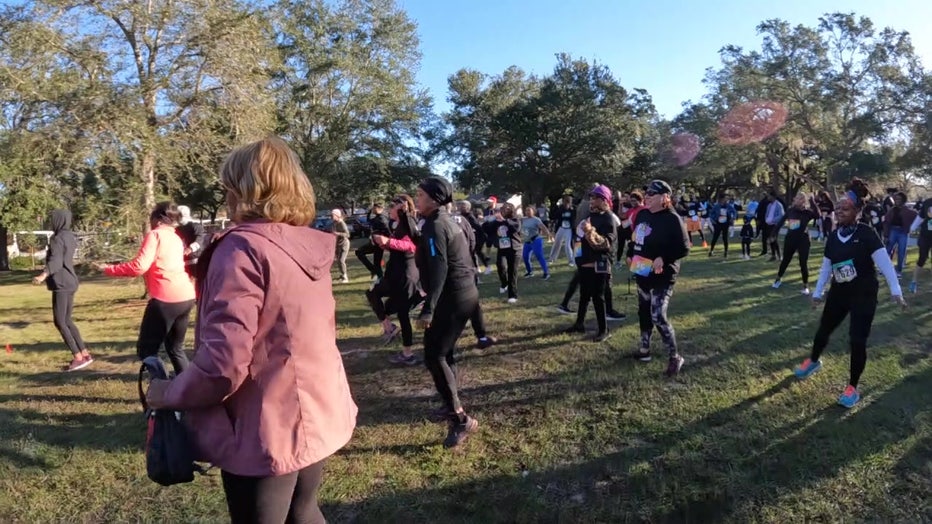 5K and 10K races kicked off the Tampa Bay Black Heritage Festival. 
Once again, there's an exciting lineup events to come including a 'Stompdown', Broadway-style musical performance at the Straz Center, leadership and career seminars, and a two-day music festival next weekend at Curtis Hixon Park featuring local and nationally recognized artists.
READ: New coffee shop to open in South Tampa with an inclusive mission
Volunteer-turned-board-member Rob West says his team works year-round to offer the Bay Area a unique blend of African and African-American art, culture, history and mentorship to locals and tourists.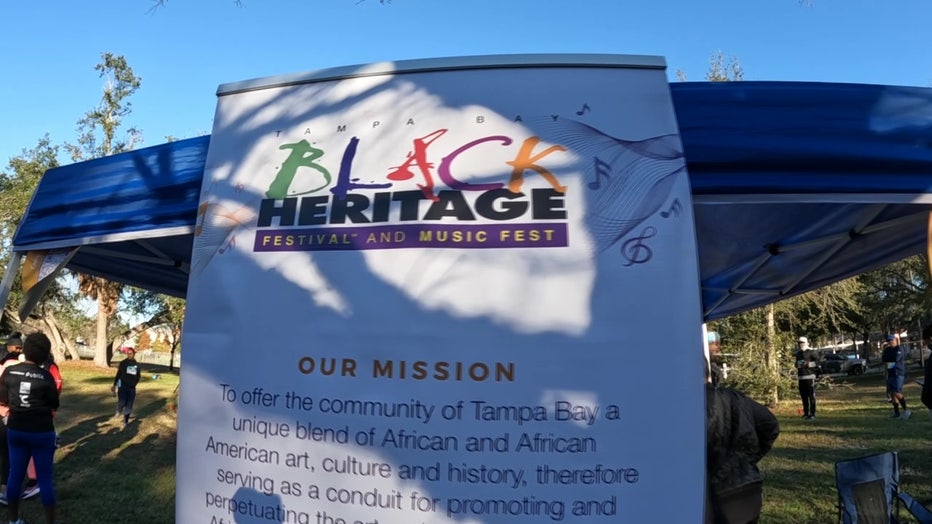 The Tampa Bay Black Heritage Festival has been an annual event for more than 20 years. 
"We want help all people, especially those from the African diaspora," West explained. "How do we improve when it comes to generational wealth and personal improvement? So, we have a great time together just celebrating ourselves and inviting people to enjoy what we do. So whether its music, food, business, running, it's all about coming together and having a good time."
LINK: For more information on scheduling and ticket prices, visit https://tampablackheritage.org/.