Tampa General welcomes first birth of 2016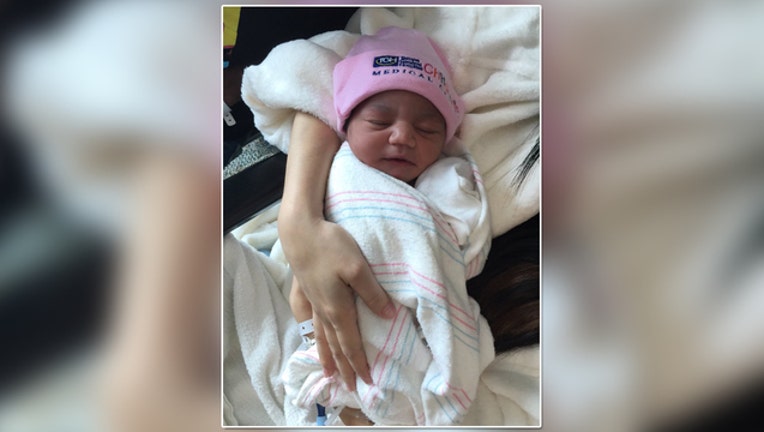 TAMPA (FOX 13) - Meet Jaylynn! She's the first baby born in 2016 at Tampa General Hospital.
Little Jaylynn Anjali Gopie was born at 36 seconds after midnight. She weighed 7 pounds, 8 ounces and was 20 1/2 inches long - and very, very adorable.
Her parents met in high school and said they were excited about having their first child. 
"It's like overwhelming," Jaylynn's mom, Jade Ynoa explained. "It's joyful... I feel like I"m in a dream."
Yona continued, "that's very special. I know when she grows up, she is gonna look back on this and be like 'wow, I can't believe I was the first baby of 2016."
New father Jason Gobie said they did not realize their new addition was poised to be the first born at Tampa General until hospital staff brought it to their attention. 
The baby was delivered by Certified Nurse Midwife, Tammara Taylor with Dr. Cathy Lynch as the overseeing physician.