Tampa man accused of exposing himself to young girls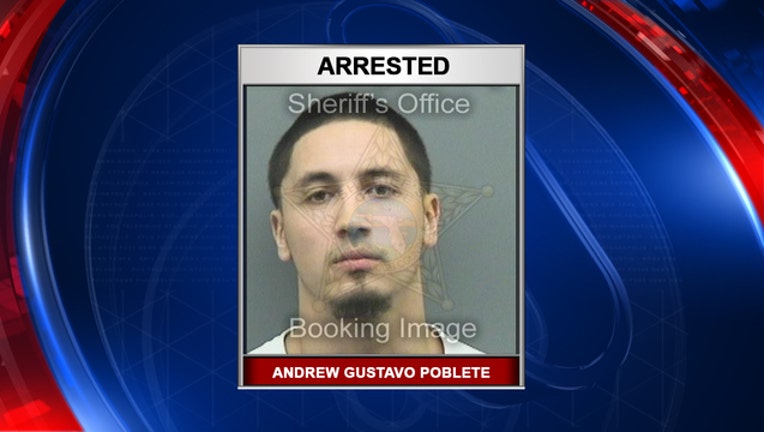 TAMPA (FOX 13) - Sheriff's deputies arrested a man they said exposed himself to children outside some Hillsborough County schools. 
Deputies said around 4:30 p.m. February 23, two 13-year-old girls were walking on Paula Drive in Tampa when a man drove by slowly. The girls told deputies his passenger window was down and he revealed his genitals to them.
The girls took down the vehicle's license plate number and one told her mother what happened. The mother then called the sheriff's office. 
Detectives went to the home where the car was registered in Tampa, and spoke to the registered owner, 23-year-old Andrew Gustavo Poblete.
Poblete told officers he was the only person in the vehicle that day and the only person who drives that vehicle. He also said he was within a block of the incident around the time it happened.
The following Thursday, detectives said they secretly watch Poblete as he drove in "random circles" near Pierce Middle School and Leto High School. Detectives said Poblete would drive near young girls walking on the sidewalk while thrusting his pelvis upward. 
Detectives said the girls did not seem to notice Poblete or his actions. 
Friday, investigators showed their evidence to the Hillsborough County State Attorney's Office and got a warrant for Poblete's arrest. He was arrested and charged with two counts of lewd or lascivious exhibition, child under 16. He was taken to the Hillsborough County Orient Road Jail. 
Detectives said anyone who may have had similar contact with Andrew Poblete should call HCSO at (813) 247-8200.