Tampa police locate vehicle that fatally hit bicyclist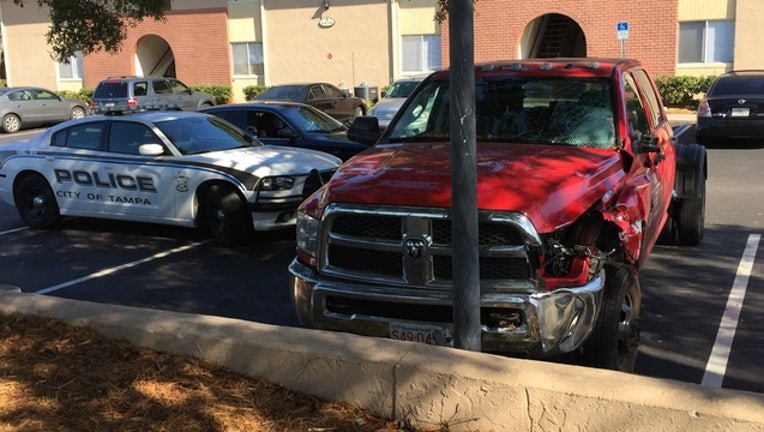 article
TAMPA (FOX 13) - The Tampa Police Department said it has located a vehicle believed to be involved in a fatal hit-and-run crash.
Police said the crash happened shortly before 3:30 a.m. at Hillsborough and Himes avenues. A red pickup truck struck a bicyclist who was in the crosswalk, investigators said.
Around 10 a.m., the suspect vehicle was located at an apartment complex off US 19 in Clearwater, according to officials. It has visible damage to the front driver's side.
The victim hasn't been publicly identified.