Tampa police make an arrest in deadly double shooting
TAMPA, Fla. - A convicted felon was arrested in connection with a double murder on Halloween morning in West Tampa.
Tyrail Kendrick, 26, is accused of shooting and killing Tia Pittman and Stanley Peck outside their duplex at the intersection of North Fremont Avenue and West Walnut Street.
The gunshots startled Jay Rodriguez awake at about 7 a.m.
"It was really, really sad, really heartbreaking," said Rodriguez, who lives on the other side of the duplex. "They were a really nice, sweet couple. They were very quiet, they were very humble."
Kendrick's charges include armed robbery and two counts of first-degree murder. The circumstances surrounding, however, remain a mystery.
A spokesperson for Tampa Police told FOX 13, "we have not ruled out this being random. Detectives are still trying to determine if and how they knew each other."
"Whoever did this, it didn't make no sense to do them like that. They were good people. They didn't deserve what happened to them," said Tia's cousin, Djala Peck, the day of the shooting.
Florida Department of Corrections records show Kendrick is a convicted felon, who has served time for burglary, grand theft, selling drugs, and carrying a concealed weapon.
"It was scary that that person was out there and now that they're caught it gives us a little sense of relief," Rodriguez said.
Family and friends said Tia and Stanley had two young children, including an infant. Loved ones told FOX 13 the children are being cared for by family members.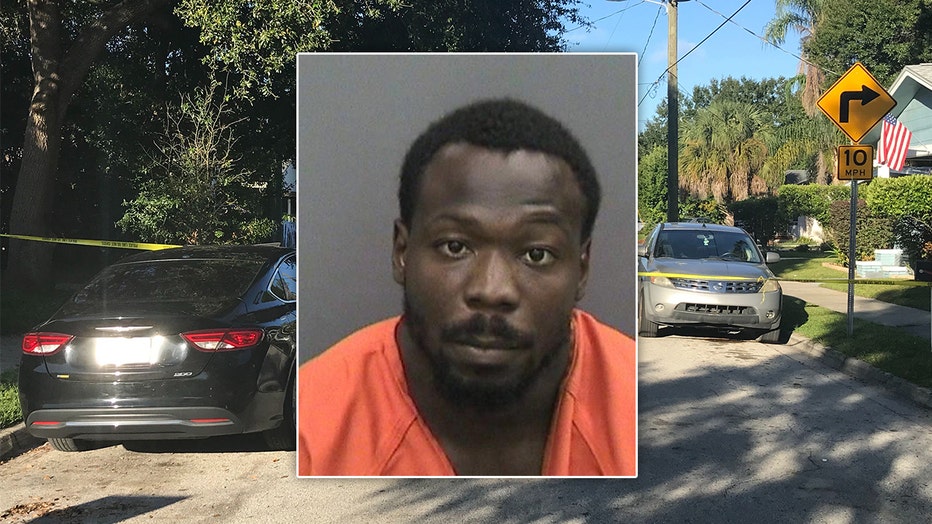 Booking image for Tyrail Raheem Kendrick (Tampa Police Department / FOX 13 News)