Tampa teen arrested after shooting two boys, killing a 12-year-old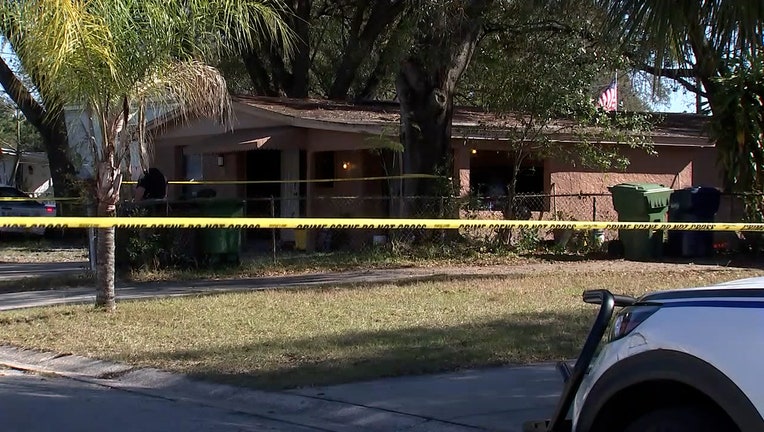 article
TAMPA, Fla. - Nearly a month after a 12-year-old was fatally shot in the head and another boy was wounded, Tampa police said they arrested a 14-year-old who fired the gun. However, detectives have not yet said publicly how the teen suspect had access to the firearm.
The teen suspect was arrested Monday. On Jan. 8, inside a home on East 111th Avenue, neighbors heard a gunshot. Upon arrival, officers found the 12-year-old deceased inside with a gunshot wound to the upper body. A 14-year-old was taken to an area hospital for a gunshot wound in his face.
Through the investigation, police said the young suspect approached the two victims, pointed the firearm, and pulled the trigger. The bullet struck the youngest victim in the back of his head and the same projectile struck the second victim in the mouth.
Detectives said they interviewed the suspect, who admitted to being the shooter. According to police, he told them he believed the firearm was unloaded when he pointed it at the other boys. 
PREVIOUS: Child killed, teen injured in Tampa shooting, police say
He now faces a manslaughter charge.
"This is a tragic reminder of the fact that it is essential for gun owners to practice safe storage of firearms. Had these juveniles not had easy access to guns in the home, a young man would still be alive today," said Interim Police Chief Lee Bercaw. "It is critical for parents, guardians, and gun owners to ensure that firearms are stored in a place that is inaccessible to children, out of sight, and locked at all times."
Officers said neither victim lived in the house. It's unclear if the suspect resided there or if any other juveniles were inside at the time of the shooting.
Kesha who did not want her last name to be used, says she was on her front porch when she heard a gunshot.
"My neighbor went to the house to see what was going on. He helped him with a towel. My neighbor said there was another kid in there laying down and when he went in he was wounded also," Kesha said.
MORE: 'Lives are at stake': Tampa police urge gun owners to lock up firearms after 12-year-old shot and killed
Neighbors like Rick Hamilton say it's upsetting to know kids were anywhere near a firearm.
"It's awful. It's awful because a lot of kids play around here and this is where they play right here. Like I said there's always something going on," Hamilton said.
An adult guardian, who lives in the home, was not present during the shooting, police said in January. In a news release, detectives did not say who owned the gun or how the 14-year-old suspect got his hands on it.