'Lives are at stake': Tampa police urge gun owners to lock up firearms after 12-year-old shot and killed
TAMPA, Fla. - A 12-year-old was killed and a 14-year-old was injured after a gun went off inside a Tampa home with a number of kids inside over the weekend. Monday, the Tampa Police Department is trying to figure out how the kids got their hands on a loaded gun. 
A national anti-gun violence group called the Brady Organization said, on average, eight kids are shot unintentionally every day in the US. 
The instances are known as "family fire," which is a shooting involving an improperly stored or misused gun. 
RELATED: Child killed, teen injured in Tampa shooting, police say
"The same way we have protected children from medicine or cleaning supplies, there hasn't been a concerted effort to make sure we're doing the same thing with regards to firearms, and I think we're seeing the results of that," said Tanya Schardt, a senior counsel and director of state and federal policy with the Brady organization. 
TPD's Interim Police Chief Lee Bercaw said a lot of these tragedies can be avoided if gun owners were more responsible in locking up their weapons. He showed off a free gunlock Monday that the department is offering to any gun owner that wants one. 
READ: Weekend gun violence: 3 dead after 5 shootings around Tampa Bay
Chief Bercaw agrees the first and most basic step towards ending the dangerous blend of kids and guns is for gun owners to limit access.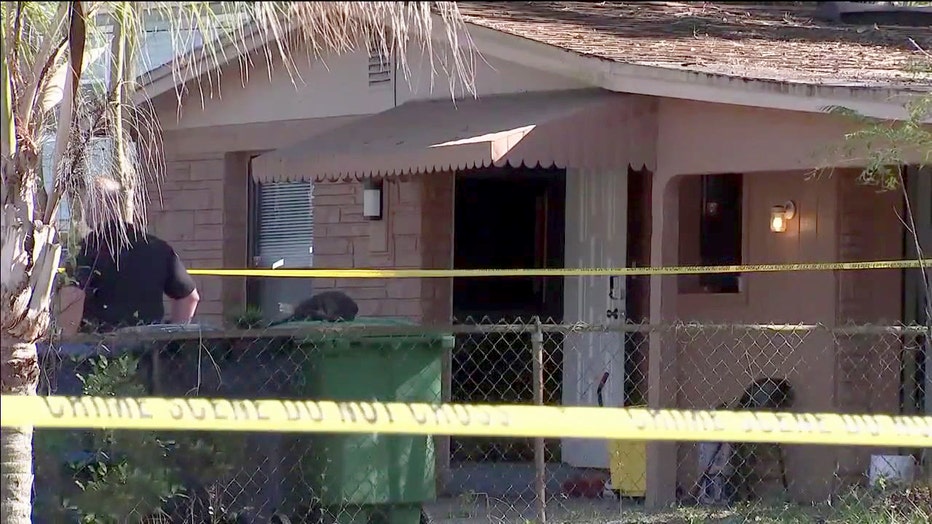 Scene where a child was killed and a teen was injured in Tampa
"Again, lock your gun.  Don't leave it unlocked, don't leave it in your car.  Lives are at stake," the interim chief said. 
MORE: Unlocked cars become main source of stolen guns, fueling violence on Tampa Bay area streets
Last year some 200 guns were stolen from unlocked cars in Tampa.