Bartow High School teacher retires after 52 years
BARTOW, Fla. - After 52 years of teaching, Adele Allison has had a historic run as an educator, and now she is retiring. 
Allison has spent more than half her life teaching at Bartow High School. 
READ: Tampa barber battling cancer gets a helping hand from loyal customer
"I think that makes me a little bit unique because I've never taught at any other school," she said.
She started teaching at Bartow High School back in 1971.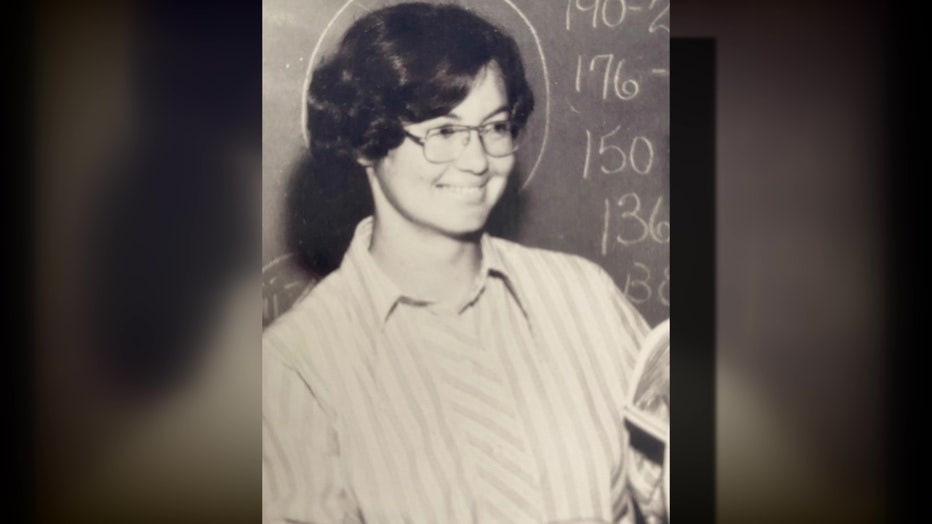 Adele Allison started teaching in 1971.
"I tell the kids I forgot to go, that I meant to leave, but I forgot to go. But that's really just silliness," shared Allison. "I like it here. I've always liked it here." 
Although her mom was a teacher, Allison didn't start out wanting to teach. That changed when she went to college.
"I got to my junior year. I was majoring in arts and sciences and I didn't know what I was going to do with that degree. So, I changed to education," explained Allison. 
As an anatomy, physiology and AP environmental science teacher, Allison said she always gives her absolute best.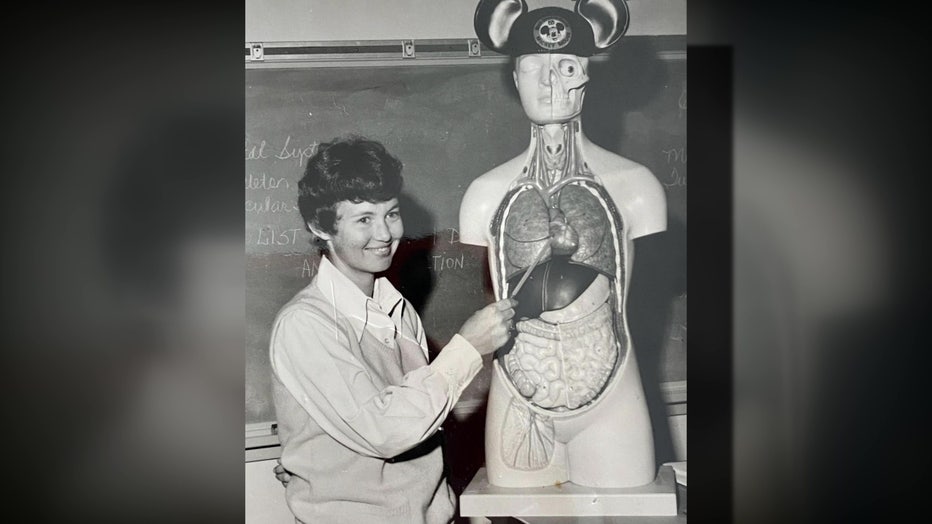 Allison teaches anatomy, physiology and AP environmental science.
"I've worked at it hard, and I've learned from the people around me. I've learned from my students. And I feel like now I am a really good teacher," she stated. 
Allison's students agree that she is a good educator.
"She always pushes you to always do better," said Josiah Perez, a student at Bartow High School. "And she's like one of those teachers that although she doesn't necessarily get mad at you, you don't want to disappoint her." 
"My mom already knew that I had Ms. Allison, because Ms. Allison has been teaching for a long time. She's a great teacher though. I like her a lot," said Hannah Royer, another student.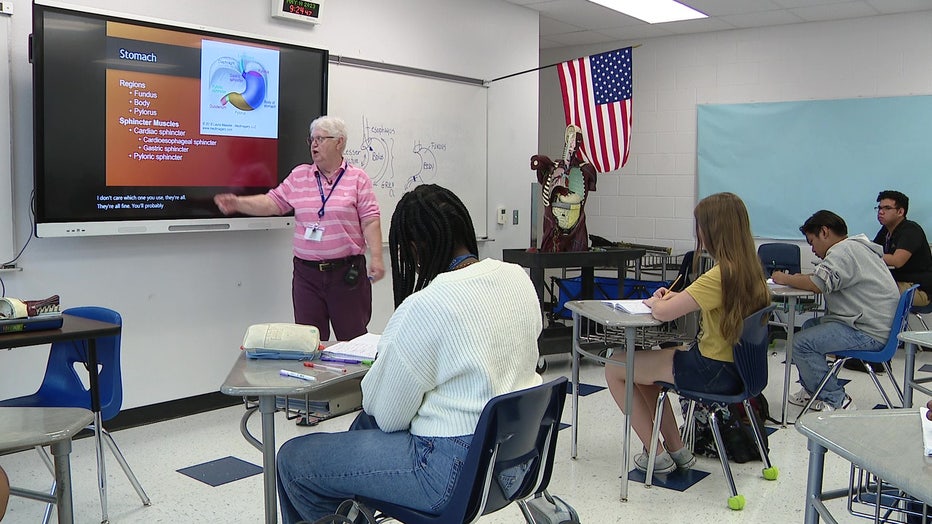 Allison has taught three generations during her time at Bartow High School.
"Regardless of the grade level, she does a great job with them. And she's hard now, she holds their feet to the fire, and she expects them to do their work," shared Emilean Fara, Principal of Bartow High School.
Her career even crosses generational boundaries.  
"I was talking to the kids and I said, I'm teaching you now, and I probably have taught your parents, but I'll know when to retire because you tell me that I'm teaching your grandparents, and then it'll be time for me to retire," explained Allison. "And this little girl, raised her hand, and she says, 'You taught my grandmother.'"
READ: Paralyzed Ruskin man starts lawn business despite disability
"I meant great-grandparents. That's what I meant," Allison replied.
The memories will be hard for Allison to leave behind. 
"Every little note that a student has ever given to me, I've saved, and I have probably 30 scrapbooks from my life here at Bartow High School. And I'll spend time just going through and looking at the pictures of my kids and reading their kind words," Allison shared.