TECO crews in recovery efforts prepared to stay in Panhandle for weeks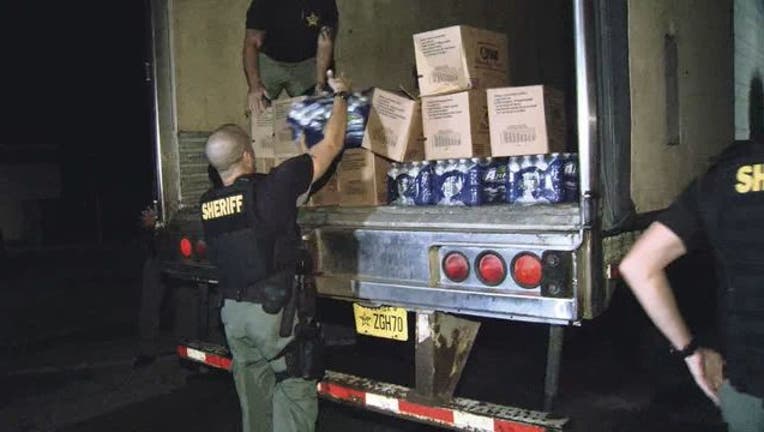 TAMPA (FOX 13) - Utility crews from the Bay Area are also answering the call for help after Hurricane Michael devastated north Florida. 
Several Tampa Electric crews took off Wednesday night, after the near-Category 5 storm slammed into the Florida Panhandle. More crews headed north Thursday morning. Nearly 300 TECO members, linemen, and contractors shipped out to help.
More than 380,000 residents and businesses are offline after Michael left the state. 
They're not the only crews headed to the Panhandle. Early Thursday, Pasco County deputies gathered $5,000-worth of non-perishable items to help with the recovery efforts, including water and canned food. They are headed to Collier and Bay counties. 
On Wednesday, crews from Tampa Fire Rescue, St. Petersburg Fire Rescue, and Hillsborough County Fire Rescue teamed up with supplies and equipment to go to the worst hit areas.  More than 70 first responders drove four hours to the St. Marks River area and Apalachicola. They brought boats and trucks to help with search efforts.
MORE: Bay Area first responders join recovery effort after Michael
First responders are expected to be in the hard-hit areas for several days. TECO said their crews are equipped to stay for several weeks.