Teddy bears made from uniforms of slain St. Louis County officer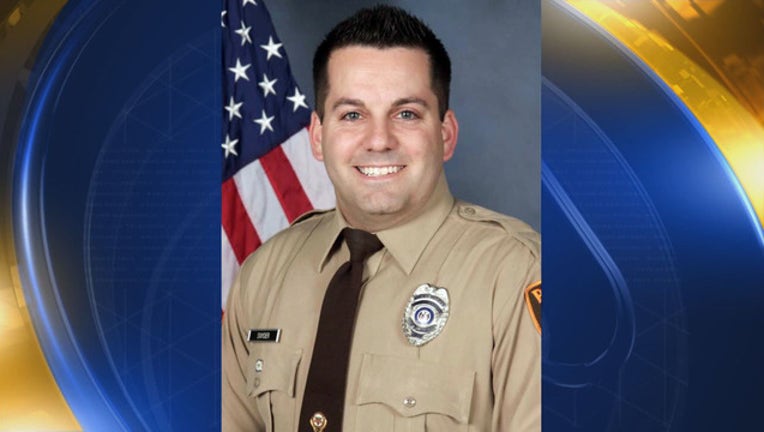 article
(FOX NEWS) - The widow of a slain St. Louis County police officer posted a heart-wrenching picture on Facebook showing their 2-year-old son hugging stuffed teddy bears made with his father's uniform.
"He's been asking for his daddy a lot," an emotional Elizabeth Snyder told Fox2Now.com. "Which is hard, because I don't know how to respond to him yet, because every time I look at him, I'm reminded that my husband's not coming home."
St. Louis County Police Officer Blake Snyder, 33, was fatally shot at point-blank range on Oct. 6. He was responding to a report of a disturbance in a normally quiet St. Louis County neighborhood of Green Park.
Authorities said Snyder saw the 18-year-old suspect inside a car and ordered him to show his hands. Authorities said the suspect shot Snyder once with a 9-mm pistol that was found at the scene. Snyder was pronounced dead at a hospital a short time later.