Teens steal nearly $500 worth of jewelry from Tampa mall, deputies say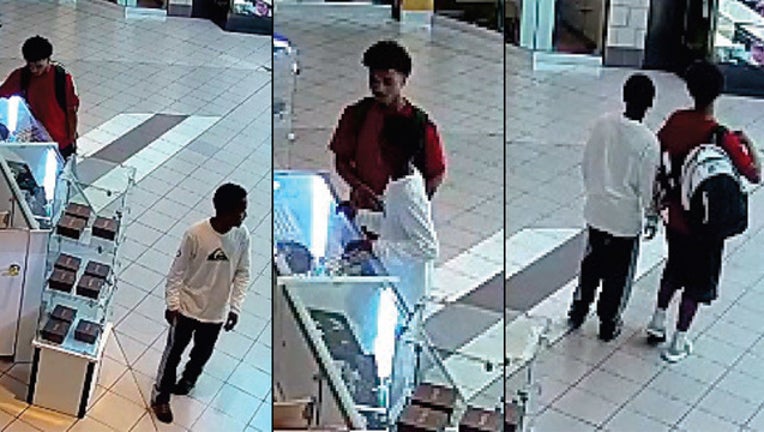 TAMPA (FOX 13) - Officials are searching for two young suspects who appear to have stolen nearly $500 in jewelry from the University Square Mall.
The incident occurred on July 16 around 2:15 p.m. The Hillsborough County Sheriff's Office said security cameras captured two juveniles stealing about $489 in jewelry from the "Watch It" kiosk within the Tampa mall. Detectives said the teenagers placed the jewelry in a black backpack and left the mall.
They are described as black males. One was wearing a red t-shirt and black gym shorts, while the other teen was wearing a white long sleeve t-shirt and black sweatpants. 
Anyone with information on the suspects' identities or whereabouts are asked to call the Hillsborough County Sheriff's Office at 813-247-8200. Anonymous tips can be submitted to Crime Stoppers of Tampa Bay at 1-800-873-8477 or online at www.crimestopperstb.com.