Teens step forward to serve as pallbearers for veteran with no family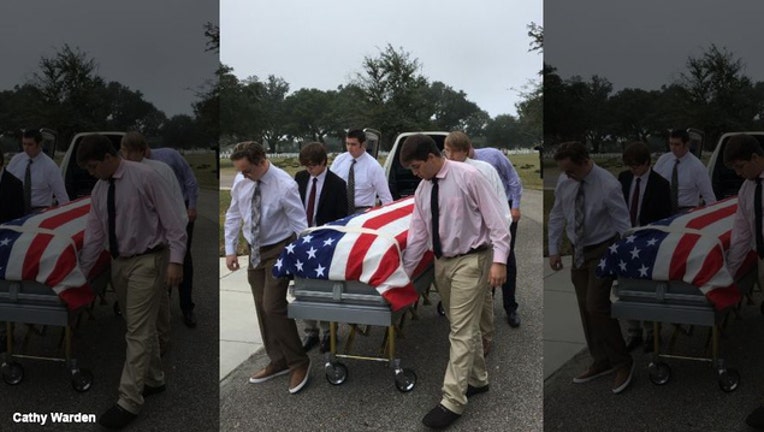 LONG BEACH, Miss. (Fox News) - Navy veteran Jerry Wayne Pino died on Dec. 12th in Long Beach, Mississippi.  He was 70 years old.
We don't know that much about Jerry. He was born in Baton Rouge and joined the Navy in New Orleans. He was a petty officer third class in Vietnam. That's the extent of his biography.
No family. No friends. He died alone.
Jerry's body lay unclaimed for several weeks at Riemann Family Funeral Homes.
"No one stepped forward," funeral home worker Cathy Warden told me. "He just didn't have any family."
Miss Cathy explained the situation to her colleague Eva Boomer and together they decided something must be done to give this veteran a proper send off.