Texas man cleverly compares daily costs, services of nursing home to Holiday Inn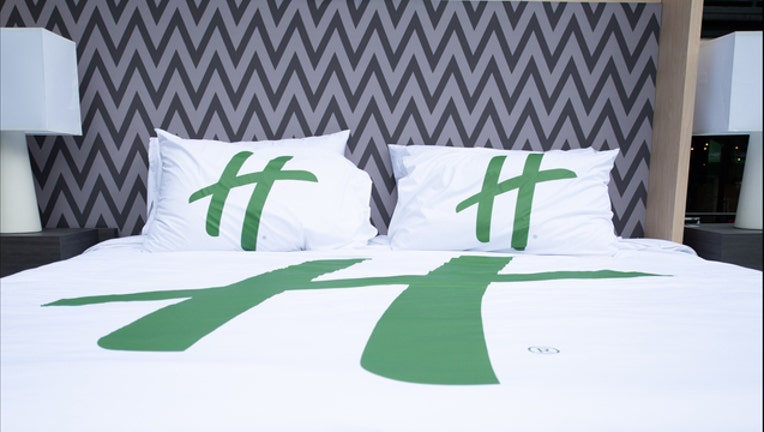 HOUSTON, Texas (FOX 13) - A Texas man is getting a lot of attention for posting on Facebook his plan to retire in a Holiday Inn.
Breaking down the cost of staying at the hotel, Terry Robinson provides a cost breakdown of the services offered by a Holiday Inn versus the daily cost of nursing home care.
"No nursing home for us. We'll be checking into a Holiday Inn!" Robinson's post begins. "With the average cost for a nursing home care costing $188.00 per day, there is a better way when we get old and too feeble."
Robinson does not specify where he gets the $188 per day figure, but according to longtermcare.gov, the average daily cost of care in an assisted living home in the U.S. is $119 and the average daily cost of a private room in a nursing home is $253, which averages to $186 per day.
With cost in mind, Robinson explained why he'd rather spend his golden years at a Holiday Inn instead.
He says the chain offers long-term stay and senior discounts, making the nightly cost about $60 a night.
He said breakfast is included, leaving about $128 a day for lunch and dinner, laundry, gratuities, and anything else.
Robinson pointed out many Holiday Inn hotels have a spa, swimming pool, workout facility, lounge, and washer and dryer, plus many offer free hygiene items.
"$5-worth of tips a day and you'll have the entire staff scrambling to help you. They treat you like a customer, not a patient," Robinson said.
He continued to list a full itinerary for keeping active. He said the city bus lets seniors ride for free, you can call the church bus on Sundays, or take the airport shuttle and eat at a restaurant outside of the terminal.
"While you're at the airport, fly somewhere. Otherwise, the cash keeps building up," Robinson joked.
His post addresses almost every issue that could come up for a senior living on their own.
"TV broken? Light bulbs need changing? Need a mattress replaced? No problem.. They fix everything, and apologize for the inconvenience. The Inn has a night security person and daily room service. The maid checks to see if you are ok. If not, they'll call an ambulance . . . Or the undertaker," Robinson wrote.
He seems to have thought of every eventuality, however, some of his logic may be a bit unrealistic for someone needing around-the-clock care. However, his point is being well-received by may online.
One comment after another praised him for his unique approach to long-term care planning.
"It's a really good idea!" Debbie W. wrote, getting an additional 350 reactions to her comment.
"This is AWESOME!! Must share," Lynn H. added, with another 470 reactions.
In just a couple of weeks, Robinson's post had been shared more than 100,000 times on Facebook.
FOX 13 News reported on this story from Tampa, Florida.