Texas teenager gets stuck in baby swing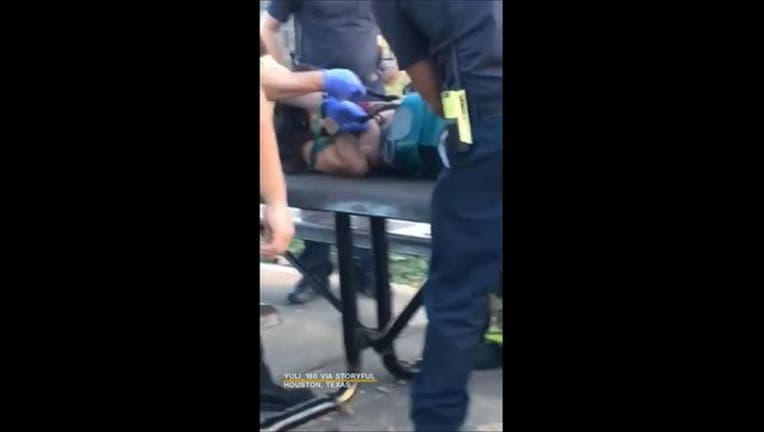 article
HOUSTON, Tex. (STORYFUL) - A teenager decided to try out a park's baby swing, but got stuck.
Melanie Solache was hanging out at Fonde Park in Houston with her sister, Yuli, when she tried out the baby swing -- before realizing she couldn't get out. Melanie wasn't free until 40 minutes later after Houston firefighters arrived. 
Yuli told Storyful when firefighters arrived, they first found the situation to be funny, then realized she her sister wasn't going anywhere anytime soon.
"They cut the swing off and tried taking her legs out," Yuli said, "until she finally got out safely."
Yuli tweeted a quick video of the removal, showing her sister laying on a table as firefighters carefully used pliers to remove the baby swing.