Watch: How to safely deep fry a Thanksgiving turkey
TAMPA, Fla. - Frying a Thanksgiving turkey can give your family a delicious holiday meal, but it can also be dangerous. 
On Monday, firefighters with Tampa Fire Rescue showed what can happen when a turkey fryer fire erupts. 
"Typically, [calls] go up dramatically," Tampa Fire Rescue Fire Marshal John Reed said. "Any time anybody is deep-frying a turkey, it seems like it increases the amount of calls we get. So, kitchen fires and cooking fires remain the top when it comes to the types of fires we respond to, so we like to spend a little extra time to make sure everybody's safe for the holiday."
READ: Man arrested after battering law enforcement officer, leading authorities on chase in Pasco County: FHP
Reed said the biggest mistake people make is putting water on a grease fire. Use a fire extinguisher instead, he said.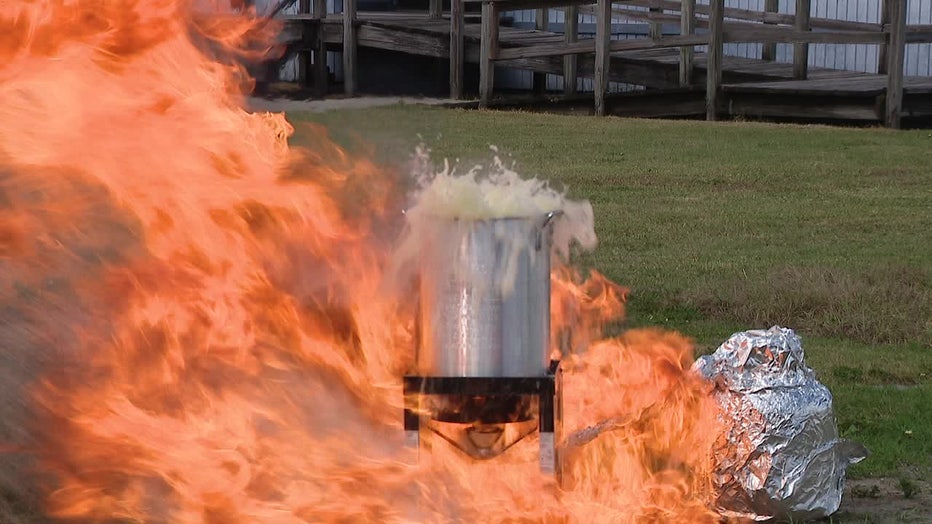 "It's not the kind of thing you want to just purchase and then have it underneath the cabinet that you've never used," said Reed. "You really need to understand how to use it too because it's going to need quick attention when it does happen."
"The initial fire is so hot it can spread so fast. So, that's what you really look out for. You know, you're in a kitchen, cabinets are very flammable," he said. "So, even though you have a nice hood over your cooktop, it can easily get out of control if you're not prepared and using the right safety equipment."
Firefighters at the Tampa Fire and Police Training Grounds demonstrated what not to do when deep-frying a turkey and showed what could happen. Firefighters dropped the turkey into the pot too fast, with too much oil and put water on it. A fire engulfed the pot.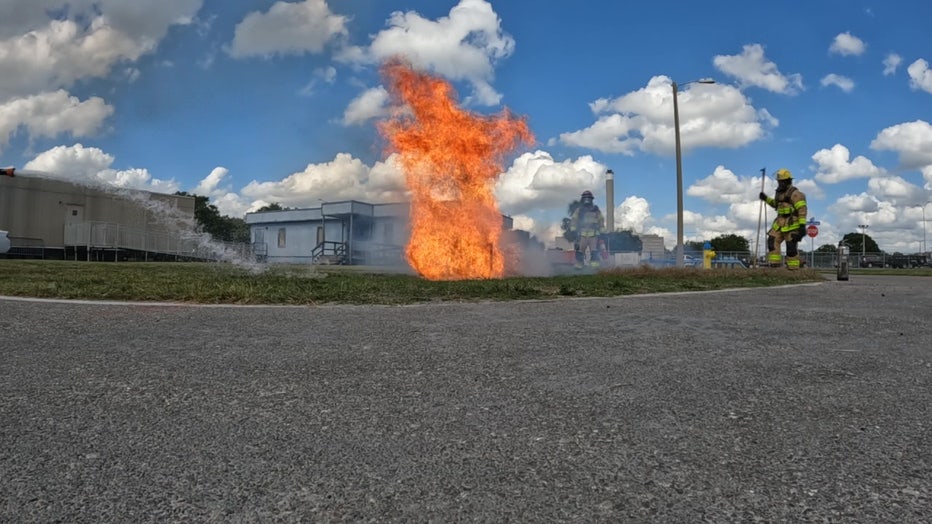 Reed also said don't use homemade equipment to deep-fry the turkey. If you do, you're setting yourself up for problems, he said.
When you prep the turkey, Reed recommends starting with water, not oil, in the pot. He said to put the turkey into the pot and pour water until it covers the top of the turkey, then take the turkey out of the pot and use a marker to mark the water line.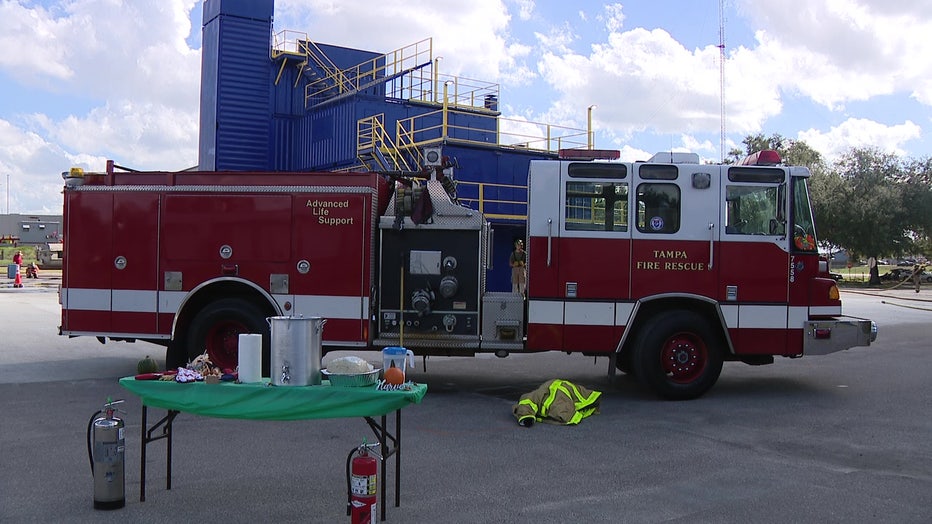 Once that's done, dump out the water, dry the pot and add oil to the new fill line. 
"We want to protect our children, anybody that, you know, shouldn't be in the area, especially deep-frying turkey. Five gallons of hot oil, that's not good. But also, in the kitchen. So, never leave anything unattended. It just can happen so fast," Reed said. "So, we really try to put that safety message out there."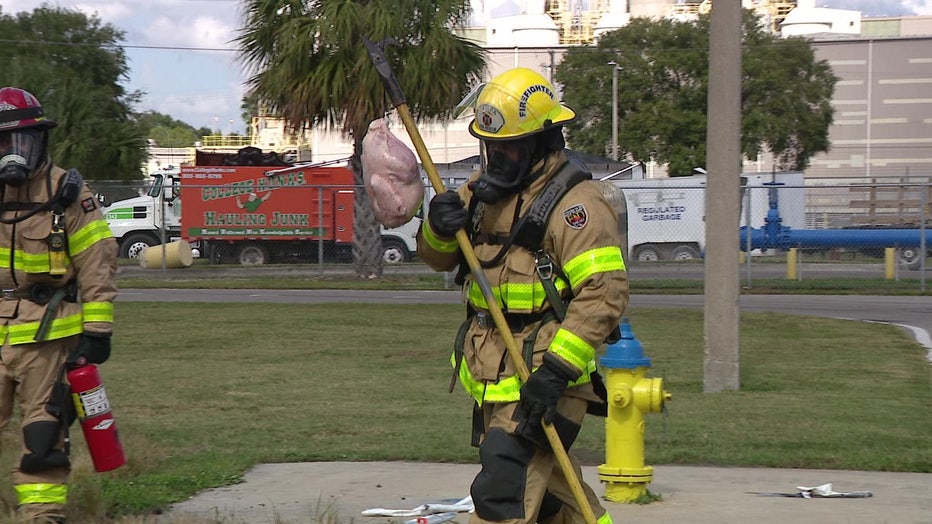 Most importantly, deep-fry your turkey outside, at least 10 feet away from any structure, vehicle, or trees.
According to Tampa Fire Rescue, on Thanksgiving Day alone, an estimated 1,160 home cooking fires were reported nationwide to U.S. fire departments in 2021. That is a 297 percent increase over the daily average.