Three children among injured in dump truck crash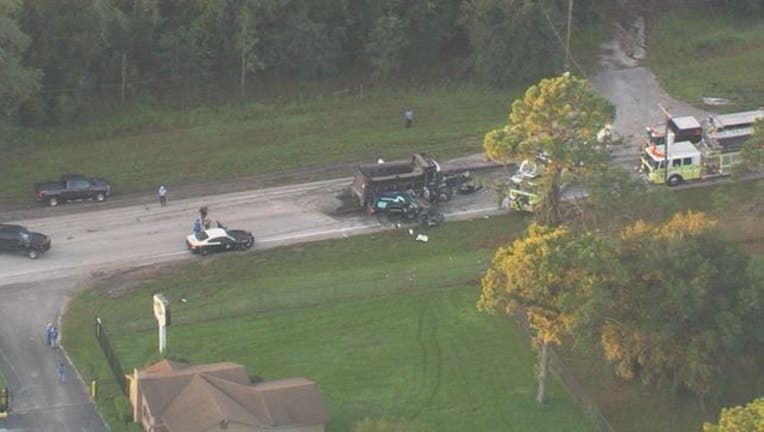 THONOTOSASSA (FOX 13) - An accident involving a dump truck sent four people with serious injuries to the hospital, including three children.
On Wednesday, a dump truck was traveling north on U.S. Highway 301 south of Stacy Road just before 6:30 a.m. Florida Highway Patrol troopers said a 2017 Kia Soul stopped behind other traffic waiting for another vehicle to turn left. 
Troopers said the 43-year-old driver of the dump truck didn't see the stopped traffic until it was too late. He braked and steered left, but collided with the back of the Kia Soul, and continued into the southbound lanes, according to FHP.
When the dump truck entered those southbound lanes it crashed into a 2008 Ford Explorer driven by a 40-year-old woman, identified as Aimee Lopez. Three children were inside, ages 6, 10 and 13. Troopers said all were wearing their seatbelts and are from Zephyrhills. They were transported to Tampa General Hospital.
The female driver of the Kia Soul has minor injuries, and the driver of the dump truck was uninjured, troopers said. According to an FHP media release, charges are pending.