Three killed in Zephyrhills crash; blamed on driver trying to pass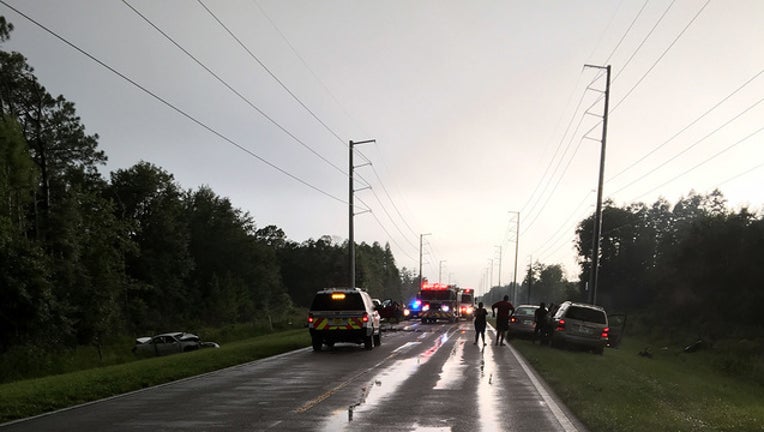 ZEPHYRHILLS (FOX 13) - A driver trying to pass another vehicle wounded up slamming into oncoming traffic head-on, leaving several people dead and others injured.
The crash happened just after 7 p.m. Sunday.  Troopers say Elvin Michael Benitez was headed westbound on State Road 54 when he sped up to try and pass a car in front of him near Chantel Drive.  But a Toyota Camry was headed eastbound, and it crashed head-on into Benitez's Mazda 6.
The impact spun and flipped the Mazda.  Benitez, 30, was ejected and died at the scene.  His passengers, ages 6 and 11, were both hospitalized with serious injuries.
Both people in the Camry were also killed.  Troopers later identified them as 38-year-old Dennis George Wilkes of Lakeland and 27-year-old Chrisstina Farmer of Winter Haven.