Tom Brady court sketch goes viral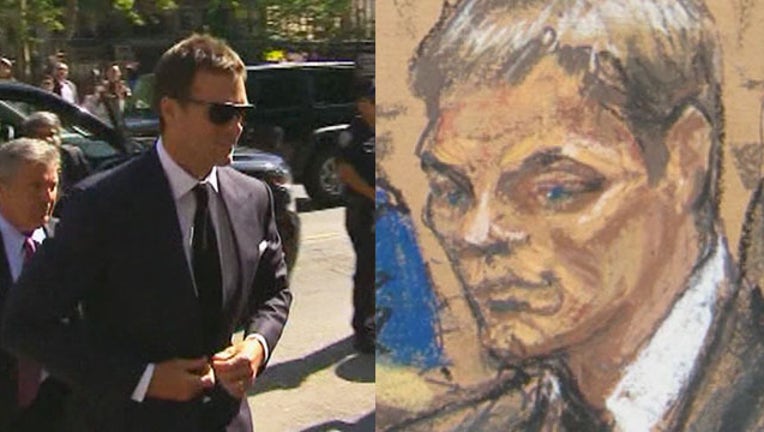 article
A courtroom artist whose gaunt sketches of Tom Brady at the first "Deflategate" civil suit hearing in Manhattan federal court led to a Twitter flurry says it's her job to show what's going on.
Jane Rosenberg's drawings of the New England Patriots quarterback Wednesday were compared with everything from "Lurch" in "The Addams Family" to the figure in Edvard Munch's "The Scream." See a sampling of the sketch and the memes here: http://bit.ly/1P7Cp89
Rosenberg told the Boston Herald: "I don't try to be different, I try to draw what I see."
She told The Boston Globe: "I don't tend to flatter people and make them look beautiful."
She says Brady spent most of the hearing checking his cellphone, frowning and looking down.
Rosenberg, who has covered many high profile court sessions, told the Herald she wasn't one of the artists who asked Brady to autograph their sketches Wednesday.
Copyright 2015 The Associated Press. All rights reserved. This material may not be published, broadcast, rewritten or redistributed.