TPD: Standoff with woman with flare gun ends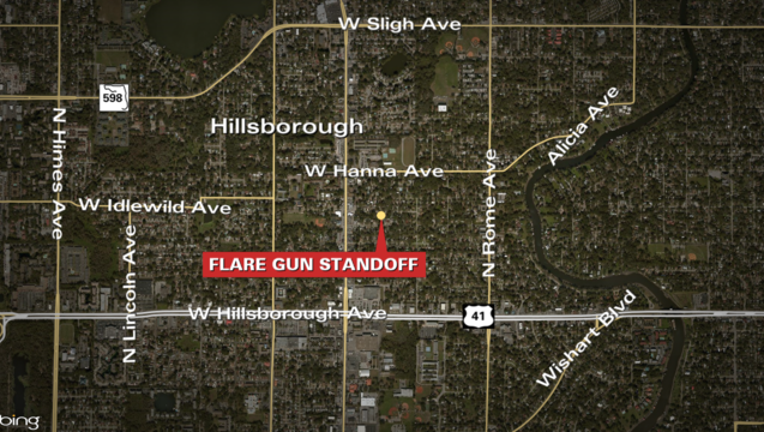 TAMPA (FOX 13) - Tampa Police say a standoff with a woman who was threatening to harm herself with a flare gun has ended.
According to officers, the incident began when the woman was standing on the roof of a house on West Idlewild Avenue just before 12:30 Sunday afternoon. The Tactical Response Team arrived on the scene, and for nearly two hours Tampa Police officers attempted to negotiate with the woman, who was armed with a flare gun and a rifle of some sort.
A section of Idlewild Avenue was shut down and neighbors were evacuated as the negotiations continued.
At approximately 2:30 p.m., the 53-year-old woman injured herself with the flare gun. Tampa Police quickly removed the injured woman from the rooftop, and Tampa Fire Rescue treated her at the scene. She was transported to the hospital with serious injuries.
No one else was hurt in the incident.