Trader Joe's issues cashew recall over possible salmonella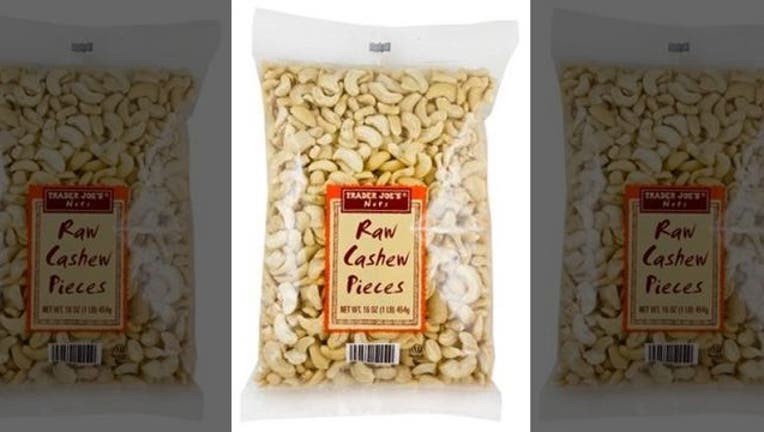 article
Trader Joe's has issued a recall for its raw cashew pieces after the company was contacted by a supplier about possible salmonella contamination.
The recall affects cashews sold in 16 oz. non-resealable bags with a best before code of 07.17.2016TF4. According to a statement on the grocery store's website, the product was distributed in stores in Connecticut, Delaware, Georgia, Idaho, Illinois, Indiana, Iowa, Kansas, Kentucky, Maine, Maryland, Massachusetts, Michigan, Minnesota, Missouri, Nebraska, New Hampshire, New Jersey, New York, North Carolina, Ohio, Oregon, Pennsylvania, Rhode Island, South Carolina, Tennessee, Vermont, Virginia, Washington, Washington D.C. and Wisconsin.
No illnesses have been reported, but the company is instructing consumers who purchased a bag with the specific Best Before label to discard the product or return it for a full refund.
Symptoms of salmonella can occur from 12 to 72 hours after infection, and can present as diarrhea, fever and abdominal cramps. The illness can last for up to a week. Salmonella can cause life-threatening illness for the elderly, young children, or people with weakened immune systems.