Transgender veteran: "You put on your uniform and you're a soldier"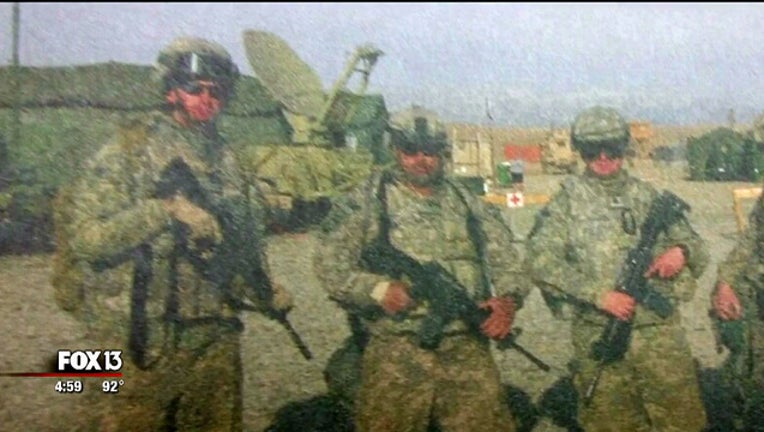 article
TAMPA (FOX 13) - Zoey Maze says she has known she was transgender since she was a child. Later in life, she felt called upon to join the military and served in both Iraq and Afghanistan.
"I was a part of the 7724 Surgical Team. It was the air assault surgical team, and we covered trauma surgery on the battlefield," she explained.  "I would do trauma resuscitation surgery in a tent, in the middle of nowhere."
She has a strong opinion about President Donald Trump's surprise decision to ban all transgender service in the military.
"You put on your uniform and you're a soldier. Period," she stated.
In a series of tweets Wednesday, President Trump announced plans to roll back Obama-era policy that allows openly transgender people serve in the military.
"After consultation with my Generals and military experts, the United States Government will not accept or allow transgender individuals to serve in any capacity in the U.S. Military," he tweeted.
The president said the military should be focused on decisive and overwhelming victory, and added the associated medical costs of transition-related care -- which the Pentagon would have to pay for -- would be "tremendous."
"Logistically, it can be done. Financially, it can be done," Maze offered. "I don't see how it's an excuse to keep transgender people out of the military."
Two recent studies by Rand Corporation and the New England Journal of Medicine found the financial cost would be minimal -- increasing about one tenth of one percent of the military's annual active duty health care expenditures.
The president also said allowing transgender people into the military would cause disruption.
"I really feel that there are probably some really good people out there who are very, very upset that they're not going to be able to serve now, and do their part in our country," Maze added.  "This is why I can live my life now in a country that's free, because of the people who join the military and fight for our freedoms."