Trial beginning for last 3 defendants in FAMU hazing case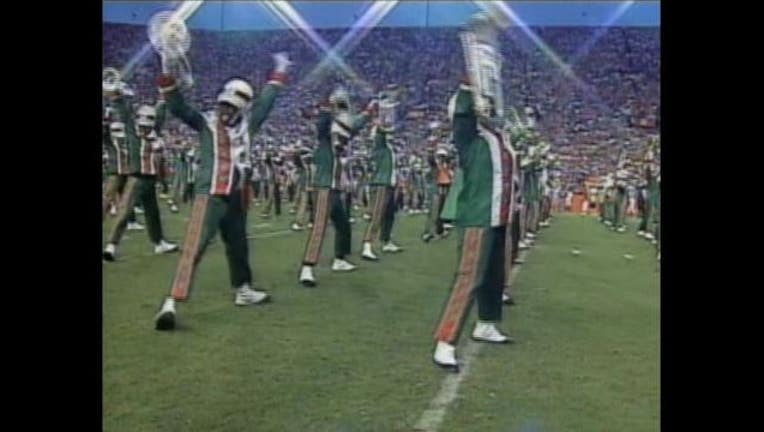 Three years have passed since the brutal beating death of a Florida A&M University drum major exposed a culture of hazing within the school's band.The final three former band members charged with manslaughter and felony hazing in the death of Robert Champion will go on trial Monday. Champion, 26, of Decatur, Georgia, died after being attacked on the band's bus in November 2011 after a football game where the highly-regarded Marching 100 had performed.
The defendants -- Benjamin McNamee, 24; Aaron Golson, 22; and Darryl Cearnel, 28; are being tried together and each face up to 15 years in prison if convicted.
Known as "Crossing Bus C," the ritual required band members to make their way through a pounding gauntlet of fists, drumsticks and mallets from the front of the bus to the back. Two other band members -- Lissette Sanchez and Keon Hollis -- went through the bus before Champion, and survived.
A total of 15 former band members were charged with manslaughter. One, Jessie Baskin, served one year in county jail. Others plea bargained for probation and community service. The band itself was suspended for more than a year while officials tried to clean up the program.
Dante Martin, now 27 and serving a six-year term for felony hazing and manslaughter, is the only former band member to receive prison time the death of Champion.
Martin's attorneys told his jurors that there was no actual hazing, likening the ritual to a "competition" in which Champion and the others voluntarily took part.
But state attorney Jeff Ashton said testimony made it clear that band members were looking for a measure of respect and acceptance by "crossing Bus C," and that their willing participation was "not a defense" for those who were charged.
"I hate that it ultimately had to come to the point where we had to take this case to trial," said Michael Dicembre, who is representing McNamee. "I hoped it would be a case that resolved itself out of trial. But it was just two different mindsets on the side of the prosecution and defense."
Champion's parents settled with the bus company and still have a wrongful death lawsuit pending against the university.