TSA: Leave your guns at home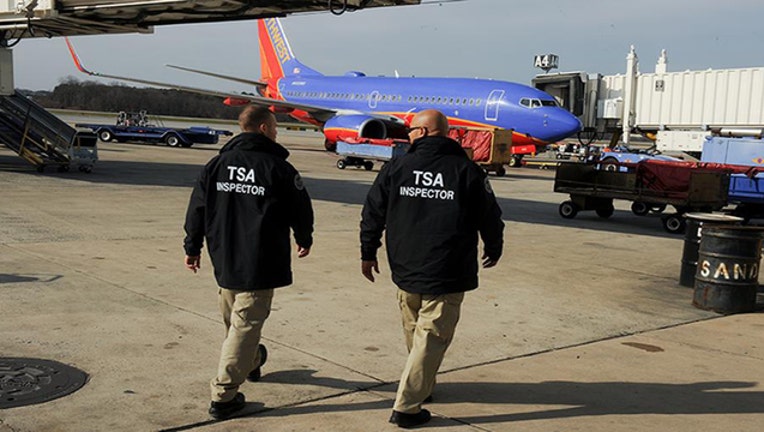 article
TAMPA (FOX 13) - The Transportation Security Administration (TSA) will be addressing the issue of traveling with firearms Tuesday afternoon at Tampa International Airport. 
A total of 64 guns have already been stopped by TSA officers so far this year. They even confiscated four guns in one day. 
Travelers bringing guns not in compliance with TSA regulations has been a growing issue; FOX 13 reported on it back in February.
With the holiday travel season quickly approaching, the TSA wants to make sure all travelers know the rules of what is and is not permitted on airplanes, and provide tips for making everyone's experience at the airport a little smoother. "First and foremost," they say, "leave your guns at home." 
The TSA's Federal Security Director, Lee Kair, will be speaking this afternoon to give tips to travelers ahead of the busy travel season. 
If you must travel with a gun, here are some guidelines provided by the TSA website: 
When traveling, comply with the laws concerning possession of firearms as they vary by local, state and international governments.
Declare each firearm each time you present it for transport as checked baggage. Ask your airline about limitations or fees that may apply.
Firearms must be unloaded and locked in a hard-sided container and transported as checked baggage only. Only the passenger should retain the key or combination to the lock.
Firearm parts, including magazines, clips, bolts and firing pins, are prohibited in carry-on baggage, but may be transported in checked baggage.
Replica firearms, including firearm replicas that are toys, may be transported in checked baggage only.
Rifle scopes are permitted in carry-on and checked baggage.
Ammunition is prohibited in carry-on baggage, but may be transported in checked baggage.
Firearm magazines and ammunition clips, whether loaded or empty, must be securely boxed or included within a hard-sided case containing an unloaded firearm. Read the requirements governing the transport of ammunition in checked baggage as defined by 49 CFR 175.10 (a)(8).
Small arms ammunition, including ammunition not exceeding .75 caliber and shotgun shells of any gauge, may be carried in the same hard-sided case as the firearm.