Apparent murder-suicide leaves 2 dead in Brooksville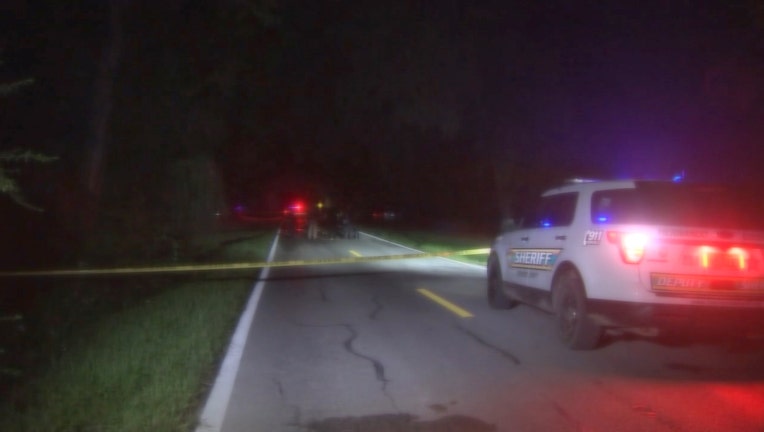 BROOKSVILLE, Fla. - Hernando County deputies said two people died in Brooksville during the overnight hours in an apparent murder-suicide.
The shooting was first reported around 12:20 a.m. Thursday on Ford Dade Avenue near Cobb Road. Deputies said they arrived within three minutes and found two men lying in the roadway, both with gunshot wounds. They were pronounced dead at the scene. Officials are not publicly identifying them. 
Investigators said a firearm was located in the road, a few feet away from one of the bodies. Through the investigation, deputies said they learned the men are related to each other and "have had a very close relationship and would disagree on occasion, but would reconcile within days. Recently, the disagreements became more frequent."
Prior to the shooting, after most of the relatives went to sleep, the victim and suspect were heard arguing, deputies said.
"As this was not uncommon, family members were not alarmed," according to a statement by Hernando County Sheriff's Office. "Within minutes, family members heard gunshots and rushed outside to check on them."
The family found the men in the roadway, and one of the relatives called 911.
Based on preliminary evidence, deputies said the argument between the two escalated. The suspect produced a handgun and shot the victim. Then, the suspect turned the gun on himself.
Autopsy results are still pending.
If you or a loved one is feeling distressed, call the National Suicide Prevention Lifeline. The crisis center provides free and confidential emotional support 24 hours a day, 7 days a week to civilians and veterans. Call the National Suicide Prevention Lifeline at 1-800-273-8255. Or text HOME to 741-741 (Crisis Text Line).

Click here for the warning signs and risk factors of suicide. Call 1-800-273-TALK for free and confidential emotional support.