Uber driver shoots passenger in self-defense, deputies say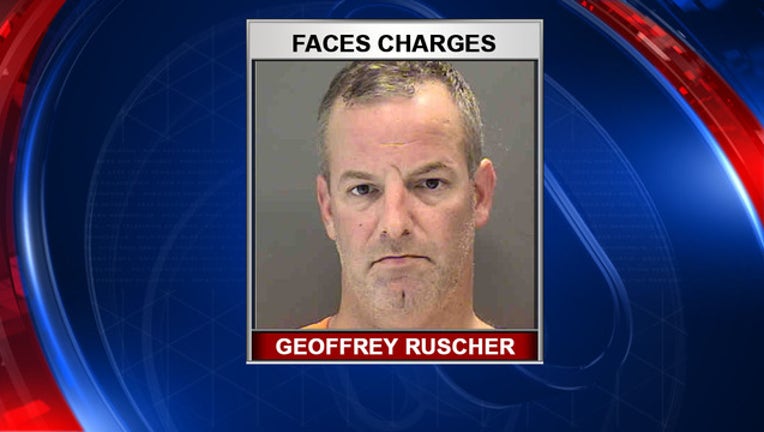 article
SARASOTA (FOX 13) - An Uber driver shot a passenger in self-defense, deputies in Sarasota said.
Thursday night, an Uber driver told investigators, he called 911 after shooting a passenger, later identified by deputies as Geoffrey Ruscher.
Deputies said the driver picked up Ruscher and his girlfriend, who eventually began arguing. The driver said he heard a slap, but wasn't sure who the aggressor was, according an arrest affidavit.
That's when, the report says, Ruscher became belligerent, prompting the driver to ask him to get out of the car along Lockwood Ridge Road. After several requests, Ruscher got out, according to the release, and began walking northbound.
The driver asked Ruscher's girlfriend if she still wanted to be driven home, but then Ruscher returned. He began threatening the driver and walking closer to him in "an aggressive manner." The driver pulled out his gun and tried to push Ruscher away from him, but was punched in the shoulder. He then pointed the gun at Ruscher and warned him to back off, but Ruscher refused and said, "I will kill you," according to the deputies.
The victim shot one round into Ruscher's leg, deputies said. Witnesses said Ruscher was the aggressor and detectives said the victim was indeed in fear of his life.
The driver had a permit for the weapon, deputies said, and will not face any charges, although it is not clear what may have prompted the entire incident.
Ruscher was cleared from the hospital and transported to Sarasota County Jail. He has been charged with simple assault and battery.