UPDATE: Little Boy Prays With Santa for Christmas Miracle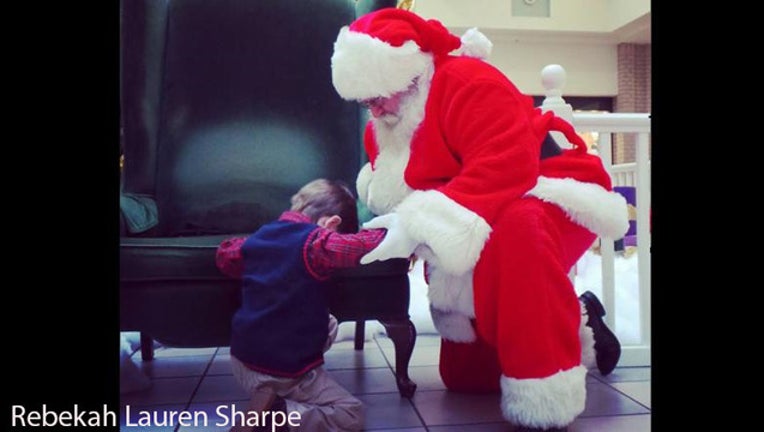 article
(FOX NEWS) - Baby Knox is going home!
Baby Knox's story became known after a little boy went viral for asking Santa to pray with him for a sick baby.
Four-year-old Prestyn Barnette asked Santa for a miracle for baby Knox Joseph, who is 2 months old and was on life support in Las Vegas.
Knox's father had found him in his crib not breathing weeks ago.
But now there's great news in time for Christmas! The Team Knox Joseph Facebook page said that he was discharged yesterday and being medically transported by car to the Stine family home, where he will continue to require machine support and special care.
"Please keep praying for us, pray for sweet Knox, and all our family," Knox's mother, Mindi, wrote on Facebook. "It's a long road ahead. I need God's help to be strong and be confident in tense situations to care for Knox and make good decisions. It's all so new to us and we are learning and practicing all we can."
(function(d, s, id) { var js, fjs = d.getElementsByTagName(s)[0]; if (d.getElementById(id)) return; js = d.createElement(s); js.id = id; js.src = "//connect.facebook.net/en_US/sdk.js#xfbml=1&version=v2.3"; fjs.parentNode.insertBefore(js, fjs);}(document, 'script', 'facebook-jssdk'));