USF to resume research in Cuba as U.S. reopens embassy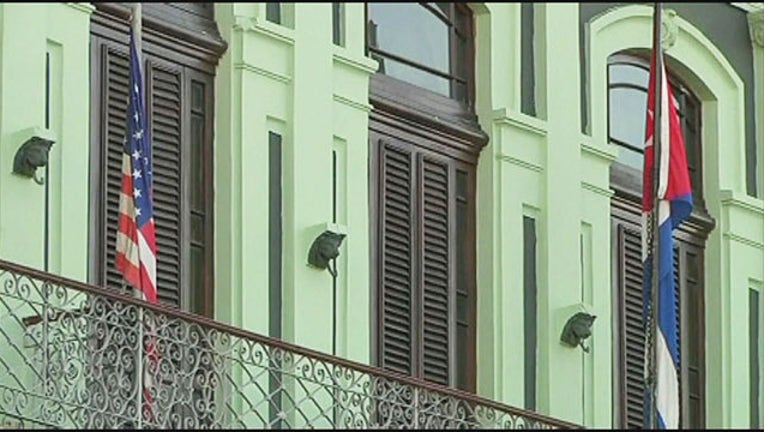 Mark this day in your history books.
Friday, the American flag will once again fly over the U.S. Embassy in Cuba. 
Secretary of State John Kerry will help raise the stars and stripes in Havana after the U.S. and Cuban governments officially restored diplomatic relations last month.
The White House has faced some criticism for the dramatic policy shift, but some in Tampa Bay are already benefiting from the renewed relationship.
Eckerd College recently sent 10 students to Cuba for a two-week marine science expedition, and on Thursday, USF gave the go-ahead to its professors and students to travel to Cuba for educational purposes as well.
Frank Muller-Karger has been a professor at the College of Marine Science at USF for nearly 30 years. With the help of Cuban biologist in the early 1990's, he was involved in ground breaking research. 
Muller-Karger worked with Cuban scientists for about 10 years. They shared information and research- and even embarked on a Cuban cruise ship with 25 scientists from Puerto Rico, Canada, Mexico, Cuba and the U.S. They took hundreds of samples.
"This study that we did used the satellite imagery of the Gulf of Mexico to measure temperature in chlorophyll," said Muller-Karger.
Those patterns showed during an El Niño year that a big storm makes for cooler water and a productive marine life- findings that have since led to new discoveries today. 
In 2006, Florida legislatures passed a law preventing public universities from working or traveling with states listed as sponsoring terrorism, it included Cuba, and therefore ended USF's research.
But 11 years later, in May of 2015, President Obama announced the U.S. would restore relations and open an embassy in Havana. The move has once again opened the door for Muller-Karger and his team to work with Cuban researchers.
"There's a lot to learn. Everything from hurricane dynamics, to biology in the ocean. Cuba and the U.S. are so close together. We share the meteorology, the water- we share the biology."