Utah boy, 8, bit by shark during family trip to the Bahamas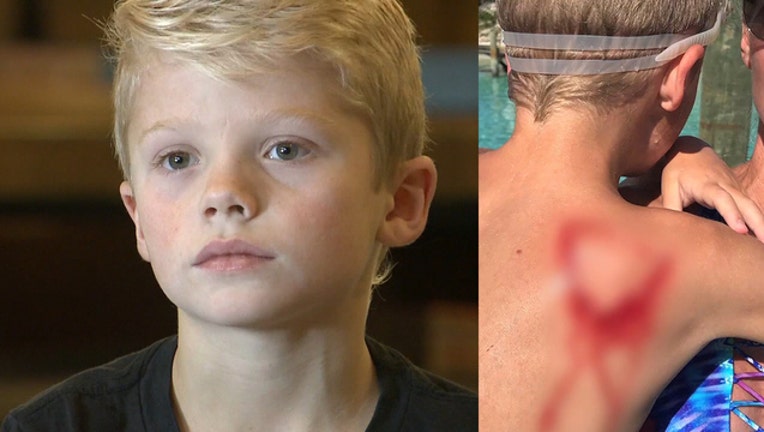 SANDY, Utah (KSTU) - An 8-year-old Utah boy being bitten by a nurse shark while vacationing with family in the Bahamas.
Asher Jones swam with sharks during an excursion on the island where tourists can swim with animals, including sharks. Asher's father, Jeremy Jones, who was standing right behind him, was able to grab the shark away from his son. 
The boy was quickly taken back into the boat where a pediatrician and EMT were standing by.
Jones' mother, Christine, was filming the child's experience with the sharks when screams are heard and a shark was seen latching on to the boy's back.
"It was quite terrifying," Christine said to KSTU. "My whole world kind of stopped."
Jeremy said he grabbed onto the shark, with his left-hand fingers entering the gills and his right hand touching one of the fins. 
"As soon as I did that the shark let him go," he explained.
The family said they spoke with some shark experts, who said Asher may have been targeted because of his light-colored skin. The experts said even gentle nurse sharks shouldn't be around humans while they're being fed, which is what happened in this case.
"It felt like an alien with, like, a bunch of fingers. It was super weird," Asher described. "I think it was amazing and crazy. Like, I think I will swim with sharks again."