Utility scam call targets St. Pete restaurant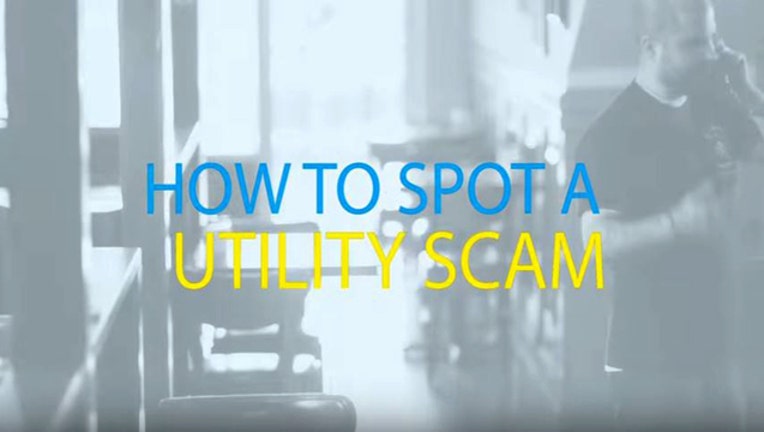 ST. PETERSBURG (FOX 13) - A local St. Petersburg restaurant says they received a utility scam call. Now, Gas and electric utility companies across the country and Canada are joining forces to protect customers from the long-running scam targeting customers of utility service providers.  Small businesses, bars and restaurants, scores of individuals, and even the Catholic church, have been targeted by utility scammers working in Florida.
"It showed up on the phone and said it was Duke Energy," said George Thomas, general manager of a restaurant in St. Pete Beach, Fla. "I was ready to do whatever I had to do to stay open."
The utility collaboration, Utilities United Against Scams, is planning a week-long campaign focused on identifying the tricks scammers use to steal money from customers, and how customers can protect themselves.
"We want to equip utility customers with information to identify scam warning signs to protect their money from these imposters," said Jared Lawrence, Duke Energy vice president of Revenue Services, who has been leading the national utility scam alert effort. "The holidays are approaching and historically we've seen scam efforts increase during this timeframe. We want to remind customers to always stay alert and not let their guard down."
Content will be shared through social and traditional media, customer and public communication channels.
The collaborative encourages the public to share these messages and use the hashtag #StopScams to help guard against scam activity.
Under this scam, a customer receives an unsolicited phone call from an individual who falsely claims to be a Duke Energy representative. The scammer warns that Duke Energy will disconnect the customer's electric service if the customer fails to make a payment - usually within a short timeframe.
Scammers have even duplicated the Duke Energy upfront Interactive Voice Response system, so when customers call back phone numbers provided by the scammer, it sounds like a legitimate Duke Energy phone number. Some of these criminals also use caller ID spoofing to replicate Duke Energy's customer service number.
Duke Energy warns customers to watch out for these red flags: 
The thief becomes angry and tells the customer his or her account is past due and service will be disconnected if a large payment isn't made - usually in less than an hour.

The thief instructs the customer to purchase a pre-paid debit or credit card - widely available at retail stores - then call him or her back to provide the card information to supposedly make a payment to Duke Energy. Some scammers may request a money wire or money order.

The scammer asks the customer for the prepaid card's receipt number and PIN number, which grants instant access to the card's funds.
The company also provided the following tips to protect yourself and your business: 
Duke Energy never asks or requires a customer with a delinquent account to purchase a prepaid debit card to avoid disconnection.

Customers can make payments online, by phone, automatic bank draft, mail or in person.

Customers with delinquent accounts receive an advance disconnection notification with the regular monthly billing - never a single notification one hour before disconnection.

If you suspect someone is trying to scam you, hang up and call the local police then Duke Energy. Never dial the phone number the scammers provide.

Customers who suspect or experience fraud, or feel threatened during contact with one of these thieves, should contact local authorities, and then the Duke Energy phone number listed on their bill.
Duke Energy estimates that at least 50 percent of customers who were contacted by scammers were tricked. 
For more information visit www.duke-energy.com/StopScams.