Veteran honored for finding missing Brooksville toddler lost in woods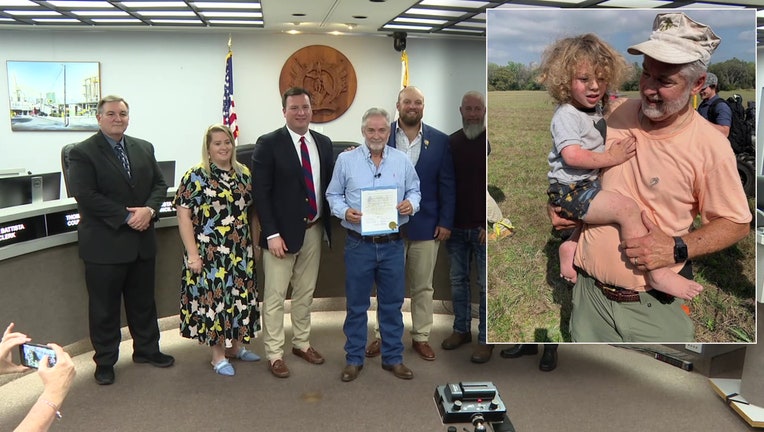 article
BROOKSVILLE, Fla. - The marine veteran who found missing toddler Joshua "JJ" Rowland a couple of weeks ago is being honored for his heroic deed. 
On Monday night, the Brooksville city council issued a special proclamation for Roy Link who found little JJ in the woods. The 2-year-old had been missing for more than 24 hours after wandering away from his home on February 23.
"JJ and Roy will share a bond that will last well into the future," Brooksville Mayor Blake Bell said.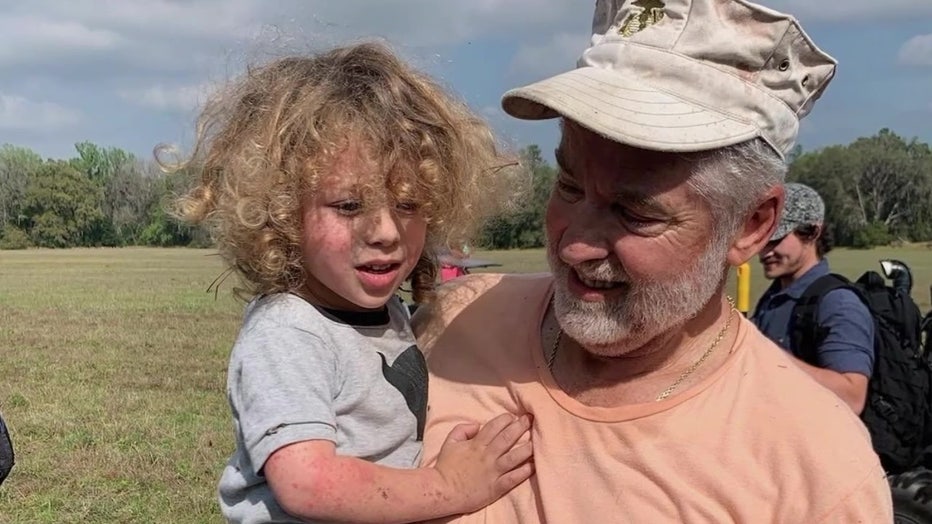 Roy Link and JJ Rowland shortly after he found the missing toddler in the woods. 
The bond between JJ and retired marine Roy Link was formed in an instant.
READ: 'It's a miracle': Toddler recovering after wandering from Brooksville home, spending 24 hours outside
"He just held onto my shirt and I told them well he wants to stay with me. Where he goes, I go," Link shared.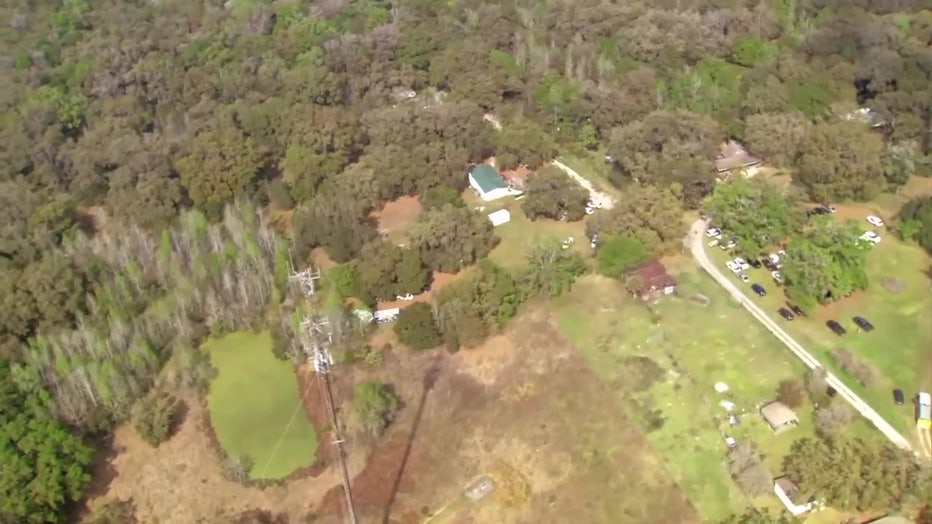 Aerial view of where law enforcement and volunteers were searching for JJ. 
It happened moments after Link spotted JJ's curly hair in a heavily wooded area a few miles from JJ's home where the toddler disappeared a day earlier. 
Hundreds of volunteers, including Link, embarked on a massive search to find the missing boy.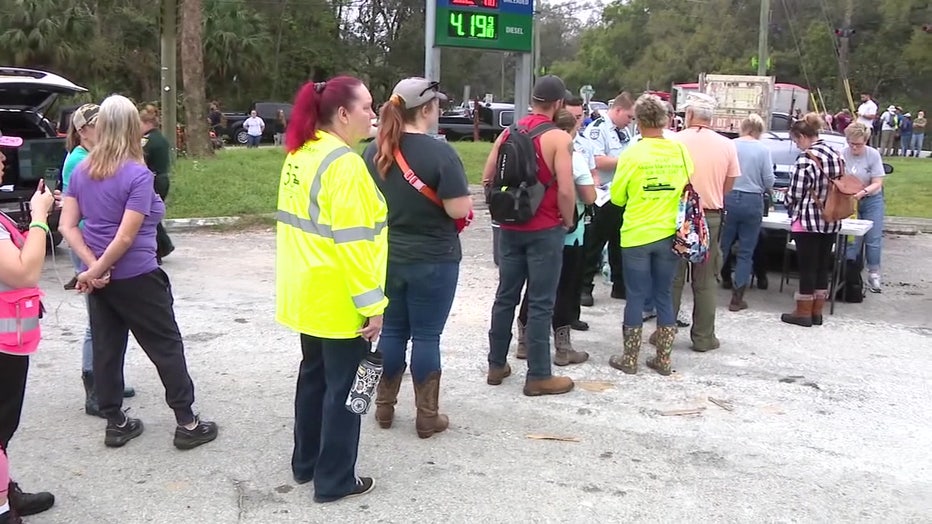 Hundreds of volunteers showed up to search for JJ. 
"When his mother showed up and came in and she was hysterical, he, you know, he was calm the whole time. Very calm. Boy, I give him credit for that, for all that he went through in being that calm," Link stated.
The small, tight-knit community of Brooksville rallied around JJ and his family and Link who Brooksville Mayor Blake Bell says is a community hero.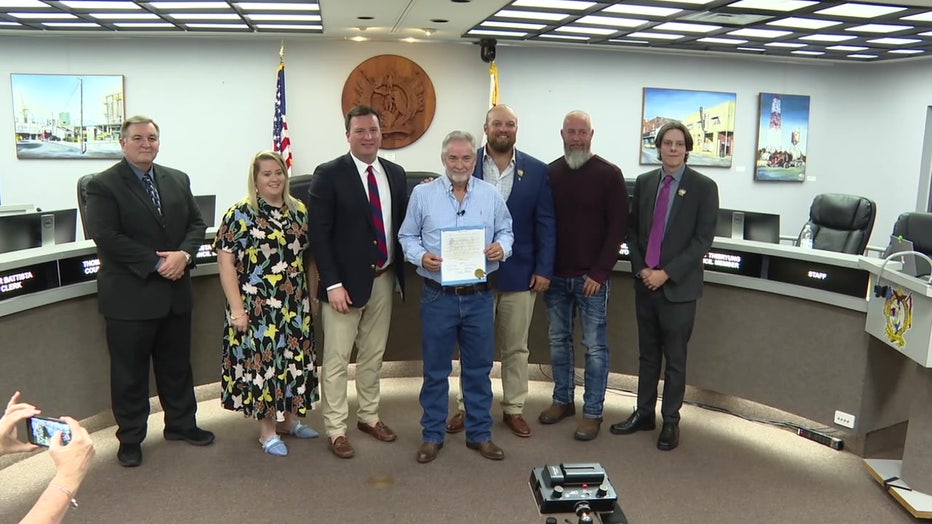 Roy Link was honored by the Brooksville city council for finding the missing boy. 
"Seeing the photo, seeing the tears of joy from the family and JJ and for Mr. Roy, instantly we knew that we needed to recognize him as a hero in our town," Bell said.
Mayor Bell presented Link with a one-page proclamation during Monday night's city council meeting honoring Link for his heroic efforts.
"If you know Mr. Roy, you know that he's a humble man. He doesn't really want a lot of accolades for discovering and finding J.J., but I think he knows that it will be good for the community who came out to see us support not only him, but the efforts that were made," Bell said.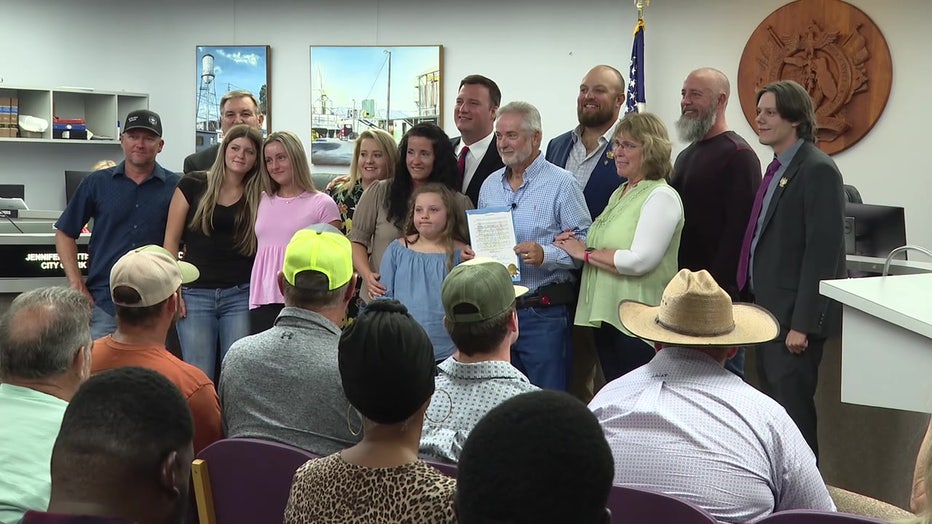 The community honored Roy Link for finding JJ. 
Link says he doesn't consider himself a hero he says he's just glad JJ was found safe.
"If I'm a hero, then everybody is. Everybody was there. Everybody was searching. Everybody was trying to do what I was doing. And, you know, we all made it happen," Link said.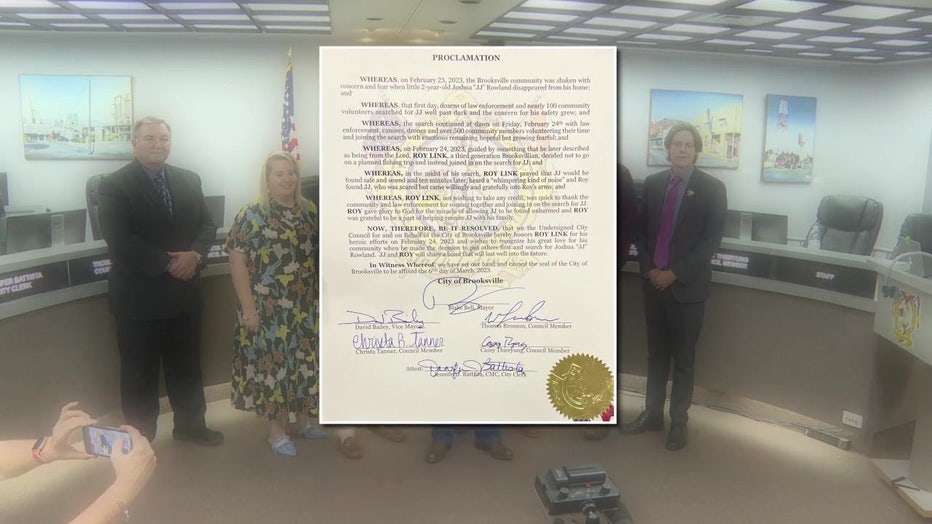 The Brooksville city council presented Link with a special proclamation for discovering the missing toddler. 
Link says he spoke with JJ's father earlier Monday who told him JJ is healthy. He's had a few doctors' appointments and his dad says doctors are amazed after 24 hours in the wilderness he had just some scratches and scrapes. 
The family plans to reunite JJ with Roy Link sometime later this week.