Victim's family urges drivers to "Move Over"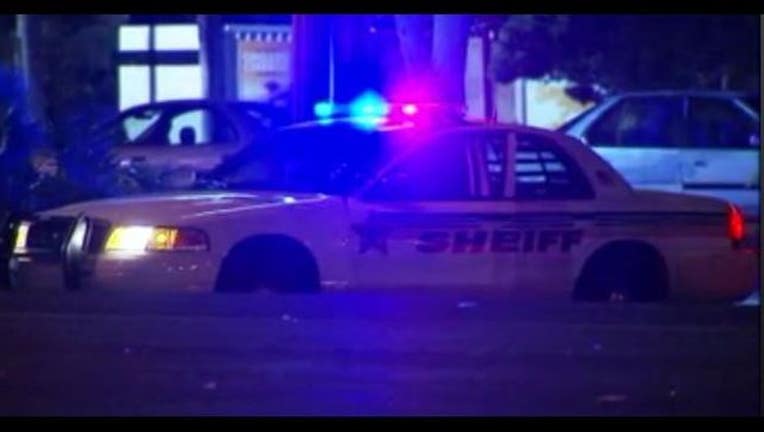 HOLIDAY (FOX13) - One year after a towing company employee was hit by a car and killed, her family has an emotional message for all drivers: slow down and move over.
"I lost my wife last year, right here, a year ago today," said Ward Gajus as he gazed at U.S.19 Monday afternoon.
This is a family still heartbroken after losing 66-year-old Denise Gajus - a mother, a wife, a grandmother.
"It's just important that, if they would have just slowed down, my mom might still be here today," said Denise's daughter Julie Gajus.
Last December 7th, Denise Gajus and her husband were cleaning the wreckage after a wrong-way driver hit five cars. They worked as a team at Ward's Towing.
While on scene, there was another crash involving a motorcycle. Denise's instinct was to rush over to help.
"She ran over, me and her both, and I came back across when they opened the road and she got hit," Ward Gajus recalled. "We had lights on my wrecker sitting here. We had deputies here. Troopers."
Denise died at the scene.
December 7th is a painful reminder for her family. But they're using it as a reminder to drivers: when you see their wreckers parked on the side of the road, slow down, move over and pay attention.
Under Florida's "Move Over" law, when you see law enforcement and emergency vehicles on the side of the road, you must slow down and change lanes. This also applies to tow trucks.
"When you see all those lights flashing, you know something is going on," Ward Gajus said. "You don't need to keep hitting the gas, you need to slow down."
Ward Gajus continues to work at his towing company. But, the crash has definitely had an effect. "I'm tensed up when I'm out here, worrying about cars," Ward Gajus said. "You've got to sweep up the roads, clean the roads and everything."
Sadly, this type of thing happens more often than you'd think. In September, the family put Denise's name on the Wall of the Fallen in Chattanooga. The wall honors those in the towing industry killed on the job.
"We miss our mom very much. We love her," said Julie Gajus. "Slow down and look where you're going. It's very important. The consequence is, you know, we lost our mom because of it."
Denise's family is planning a "Slow Down, Move Over" event in January. They'll also be driving their wrecker with the "Move Over" sign at a parade this weekend in New Port Richey.