VIDEO: African penguins begin nesting season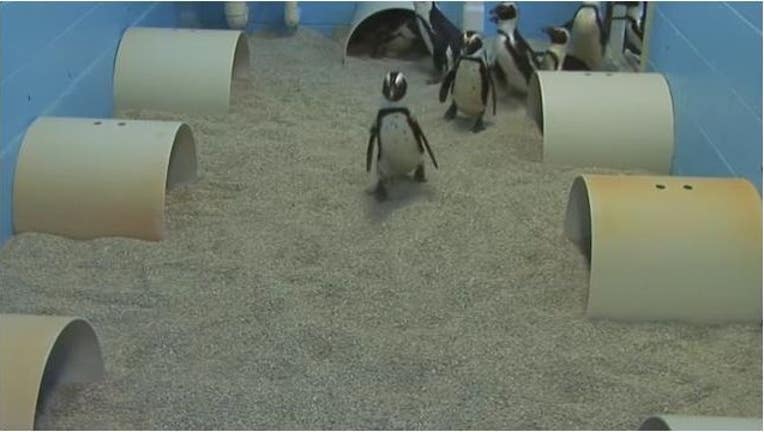 article
The African penguins at the Mystic Aquarium in Connecticut have begun their nesting season.
Video shared by the aquarium shows the penguins waddling into their habitats and building their nests with sticks.
The season begins at the aquarium every year on December 1. "This program helps to ensure the healthy breeding population of endangered African penguins in human care around the globe as part of our participation in the Association of Zoos and Aquariums (AZA) African Penguin Species Survival Plan," the aquarium posted on its Facebook page.
There are 31 penguins in their exhibit. The program at the aquarium in conjunction with the AZA allows zoos to help research, breed, and protect endangered species.