Watch: 'Earth's newest volcano' has its own livestream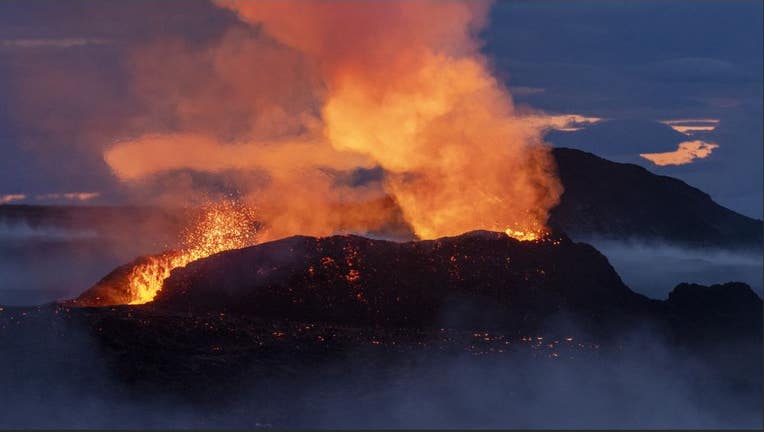 article
REYKJAVIK, Iceland - People from all over the globe are able to keep an eye on the world's newest volcano in Iceland thanks to technology. 
A livestream of the 'baby volcano' is available here. 
The volcano formed about three weeks ago and is part of a volcanic area called Fagradalsfjall, which is about 19 miles south of Reykavik in Iceland. 
Scientists say it started with just three cracks at the base of a mountain and then gas and lava started gushing out of it.
READ: Shark bites woman near St. Pete Pier: 'It was the perfect cocktail for the perfect storm'
Since then, two of the cracks have closed up, but the third not only stayed open, it grew into a larger crater and is about 100 feet now. 
Experts say they saw it coming. 
They say the site has been dormant for the past 800 years, but an eruption occurred in March 2021 and again in August 2022. 
READ: 'Tell your father, I need him here now!': Florida teen clocked driving 132 mph on Interstate 4, deputy says
Now, thanks to the crater, it has earned the title of 'Earth's newest volcano'. 
LINK: View the livestream here.