Video of Checkers employee wiping floor with hamburger bun, Checkers responds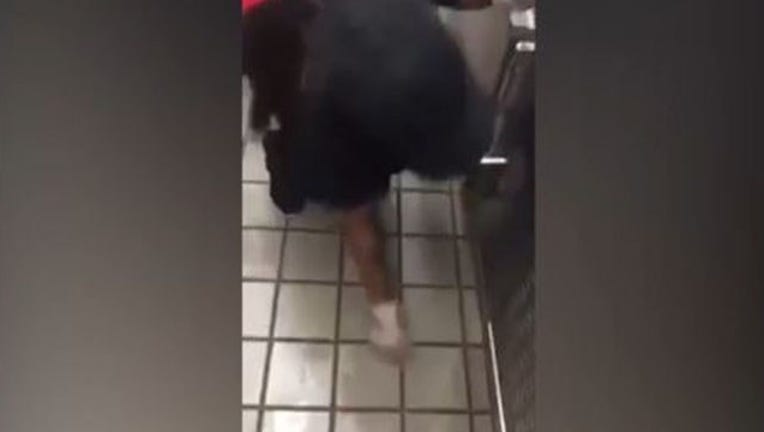 article
Video has gone viral of a fast-food worker at a Checkers restaurant wiping a hamburger bun across the floor, but Checkers responded Wednesday that the product was never served to a customer.
In the video, which has graphic language, the woman wearing a Checkers uniform appears to know she is being recorded.
Laughter is heard in the background as she runs the bun over the floor behind the counter and places it on a hamburger she is assembling.
"I, like you, am appalled and disappointed by what I saw in that video," said Lori Malcolm, Sr. VP of Human Resources for Checkers in a video statement released Wednesday.
The incident occurred several weeks ago at a Baltimore area restaurant and was only recently posted to social media. "The employees involved are no longer employed by the franchisee," said Malcolm.
"We spoke to the employee in the video and her mother and the employee is very sorry and embarrassed about what happened," she said. "The product was never served to a guest," said Malcolm, who said the incident is still under a full investigation.
Kim Francis, who represents Checkers, said the 17-year-old girl is now having trouble finding another job because of this incident. "Her mother actually reached out to us, she was proactive, and really helpful in wanting set things right," she said.
There are dozens of Checkers restaurants across the United States, which is headquartered in Tampa.
The company's Facebook page has been inundated with posts of the video.
Click to view the Checkers full video statement.