Video showing Haines City officer punching armed suspect during arrest leads to investigation
HAINES CITY, Fla. - The Haines City Police Department is investigating the actions of one of its officers after videos started circulating on social media of him throwing a suspect down and punching him.
"One of the videos in fact showed one of my officers approaching a subject, there was some interaction, then he took him to the ground then struck him two times," stated Haines City Police Chief Greg Goreck. "That in of itself gave me great concern."
Chief Goreck says on March 26, around 11 a.m. Officer Vasquez attempted to pull over a vehicle that had illegally tinted windows, but the car made a U-turn and kept driving.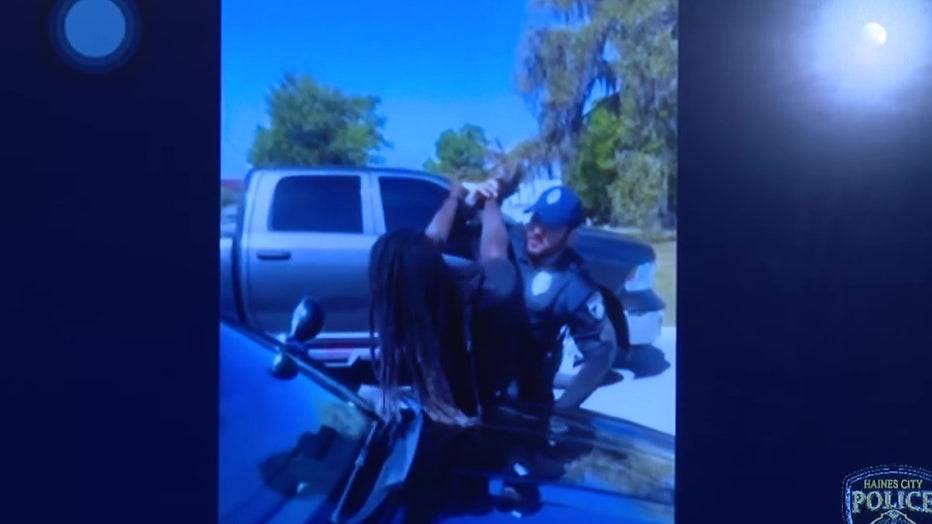 According to the Haines City Police Department, an armed suspect ignored commands before he was thrown to the ground and punched during an arrest.
The driver, who Chief Goreck says is Miranda Brundage, 26, eventually stopped and walked quickly away from his vehicle.
HCPD says Officer Vasquez eventually caught up to him, brandished a Taser and asked Brundage to get on the ground several times. This was captured on the officer's body camera.
READ: TPD: Man, teen arrested after opening fire on Tampa police
Chief Goreck says Brundage had a loaded gun in his pocket and after being asked to get on the ground about a dozen times and not cooperating, Officer Vasquez threw him on the ground and punched him.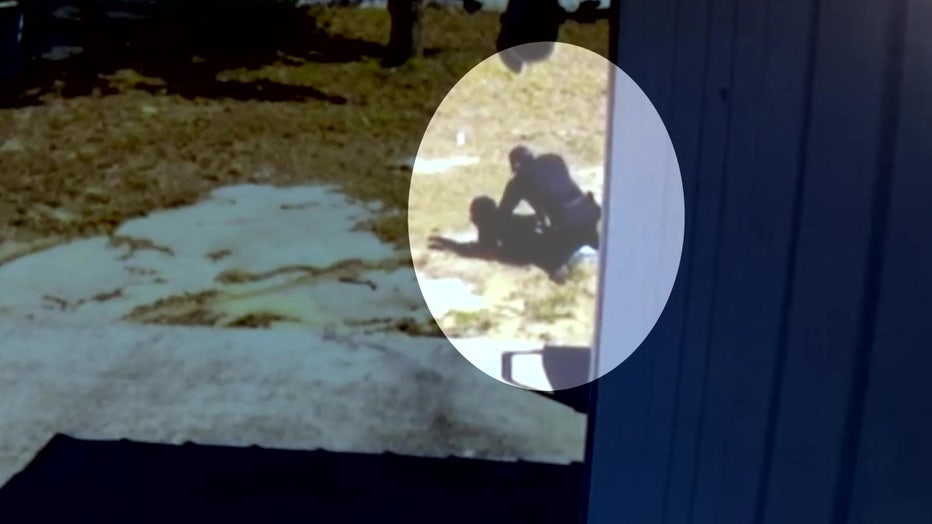 Video shows the officer punching an armed suspect during an arrest. 
"He wanted to argue the point, we can't argue with a man with a gun that's not listening to us, that's already taking off from us," Chief Goreck said. "We can't take that risk. We have to go home. We have to be able to protect the citizens."
Chief Goreck says this is under investigation and will be reviewed by police command staff and the State Attorney's Office.