VIDEO: Weather channel van almost floats away in Miami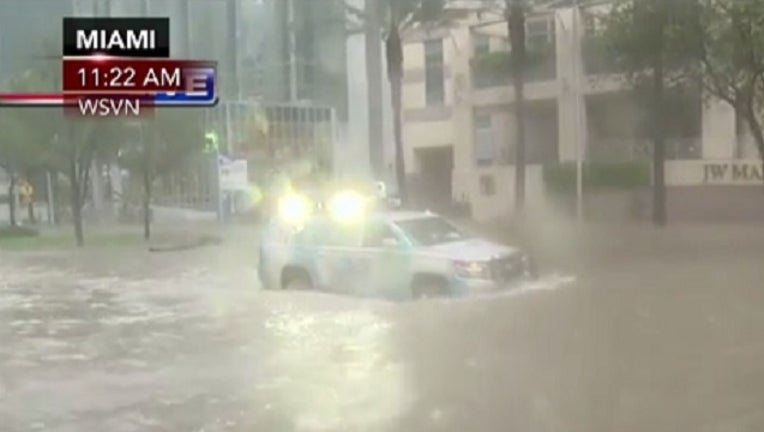 article
MIAMI, Fl. (WOFL) - A Weather Channel van almost floated away making its way down a flooded street in Miami during Hurricane Irma.
The suburban drove through about a foot of rushing water as rain and wind battered it.
"He's by himself on his phone and he's driving in the middle of this," a WSVN 7News reporter on the scene said.
"I guess they know what they're doing. They're the Weather Channel."
The storm slammed south Florida on Sunday and is expected to be one of the worst hurricanes in the state's history. Most of southern Florida evacuated their homes before the hurricane made landfall Sunday morning.
App users can watch the video, here.