VIDEO: World's longest hand rolled cigar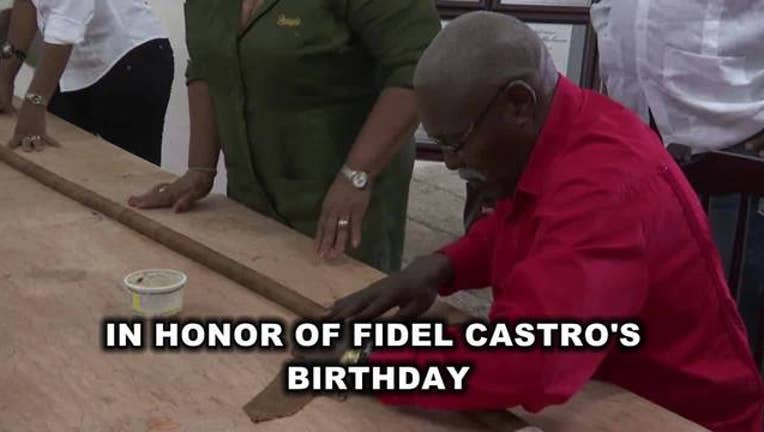 HAVANA, Cuba - There could seen be a new world record for the longest hand-rolled cigar.
A Cuban cigar roller hopes to beat his own record after creating a cigar that was nearly 300 feet long.
It took Jose "Cueto" Castelar about two weeks to make the gigantic cigar with help of dozens of local workers.
He rolled the giant cigar in honor of Fidel Castro's 90th birthday.
A representative from the British Embassy in Havana will pass the results on to Guinness for the world record books.