'Violent' suspect robbed banks in Florida, Alabama, FBI says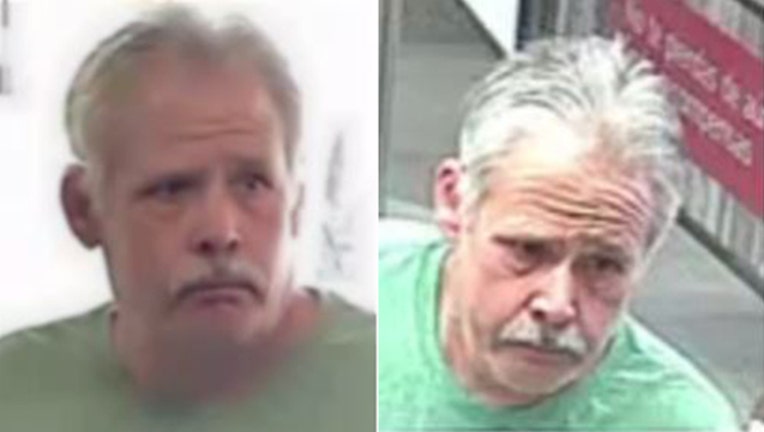 OCALA, Fla. (FOX 13) - Federal officials have been searching for a bank robbery suspect, who has been busy committing robberies across Florida and even in Alabama. 
The FBI announced they are offering up to $5,000 for information leading to the arrest of Myron William Ernst. They said he robbed a TD Bank on U.S. Highway 98 in Lakeland on October 12 around 1 p.m.
Officials said Ernst handed tellers a note, indicating he had a firearm. After getting an undisclosed amount of money, he took off in a newer model, dark grey, Ford F-150 pickup truck. They say he allegedly struck again at a bank in Ocala on Tuesday. 
They said he is linked to seven other bank robberies across Florida, and in Alabama, according to the Star-Banner. He is described as a white male who has black and gray hair and brown eyes. He is between 5'5 to 5'7 feet tall and weighs between 145 to 170 pounds. Federal officials say he has a scar on his right forearm.
Officials said Ernst is known for "violent tendencies and is an escape risk." A federal arrest warrant was issued for him on October 31. Anyone with information is asked to call their local FBI office.