Virginia woman found dead in woods, mauled by her two pit bulls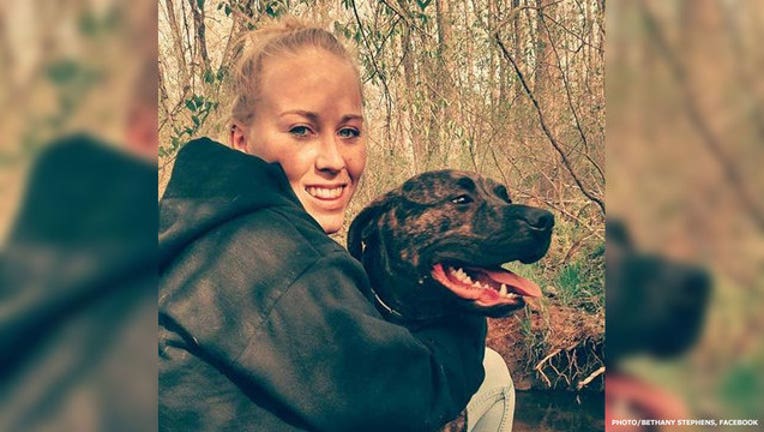 article
GOOCHLAND, Va. (AP) - Police say a Glen Allen, Virginia, woman was mauled to death by her two pit bulls.
The Richmond Times-Dispatch reports Bethany Lynn Stephens' body was found by Goochland County deputies around 8:18 p.m. Thursday in a wooded area.
The Washington Post reports it was Stephens' father who found her after she had been missing for about a day since she left to walk her dogs and went looking for her in the woods.
Goochland County Sheriff James Agnew says her body was being guarded by two very large pit bulls.
There are photos of Stephens on her Facebook page with a brindle pitbull, one she had written was named "Tonka."
Initial reports from the medical examiner's office said Stephens had a cause of death "consistent with being mauled by these dogs."
She had defensive wounds on her hands and arms. Agnew says it took deputies hours to wrangle the dogs, which he estimated weighed as much as Stephens.
"In my 40 years of law enforcement, I've never seen anything quite like it. Hope I'd never see anything like it again," said Sheriff Agnew at a press conference Friday, according to The Post.
Barbara Norris, tells NBC12 Richmond she was friends with Stephens and says she didn't know the dogs to be violent and would never turn on her friend. She says the account of what happened doesn't add up.
"Those dogs would not attack her," said Norris to NBC 12. "They'd kill you with kisses."
The dogs are being held at Goochland County Animal Control. Agnew said there were requests to have the animals euthanized.