Volunteers clean up beads, trash after Gasparilla parade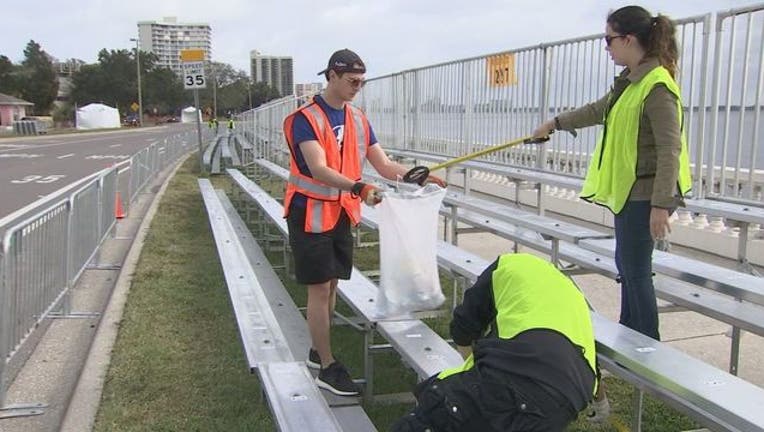 TAMPA, Fla. - After the Gasparilla crowds clear, all that's left is the trash and "treasure" littering several South Tampa streets. 
A rainy Sunday morning made for a dreary clean up, but that didn't stop hundreds of volunteers and city workers from getting the job done. 
"Even though it's raining, it's dreary, our volunteers are still continue to come out and support us," said Debbie Evenson, Executive Director of Keep Tampa Bay Beautiful. 
The group organized over 400 volunteers armed with ponchos, trash bags and garbage grabbers. 
"I'm here for a school project but after seeing it there's a lot of needed work," said Dillon Sunderland, a University of South Florida senior volunteering for the first time.  
Sunderland said the rain didn't bother him or his classmates much.
"It's not that bad," he said. "You're moving, and it's keeping you warm. As long as it doesn't come with a torrential downpour, like Florida does, I think we're good."
The trash and recyclables collected on Sunday will be weighed, and the beads will be counted and donated. 
Final clean up numbers from the city should be in by Monday.