Warm Mineral Springs celebrates reopening after Hurricane Ian damaged park
NORTH PORT, Fla. - It's been more than six months since Hurricane Ian forced Warm Mineral Springs Park in North Port to shut down. 
Friday morning, the sounds of laughter and splashing could be heard coming from the springs. 
"It feels amazing. This is a great day. We've turned Good Friday into a great Friday. We are glad we were able to do it today," said North Port City Manager Jerome Fletcher.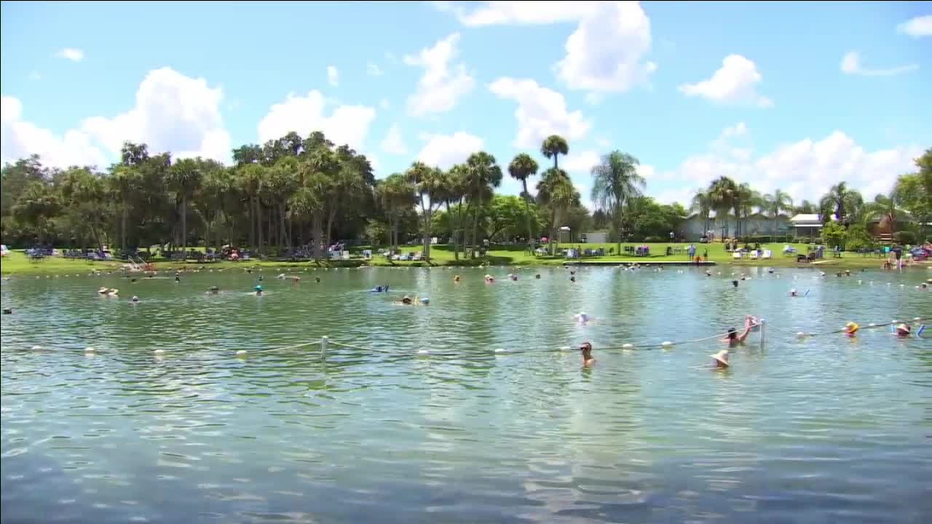 Terezia Horvota and her husband, Ladislaz drove all the way from Naples for the opening day. They've been coming to the springs for the last 15 years. 
"It's healthy. It's good for you," said Ladislaz. 
"It's beautiful. I love it," Horvota added.
PREVIOUS: Warm Mineral Springs Park remains closed due to Hurricane Ian damages
The springs are back open, but all permanent buildings remain shut down due to existing damage and the new hurricane damage. 
Visitors don't mind. They don't come for the buildings. They want to take a dip in the water.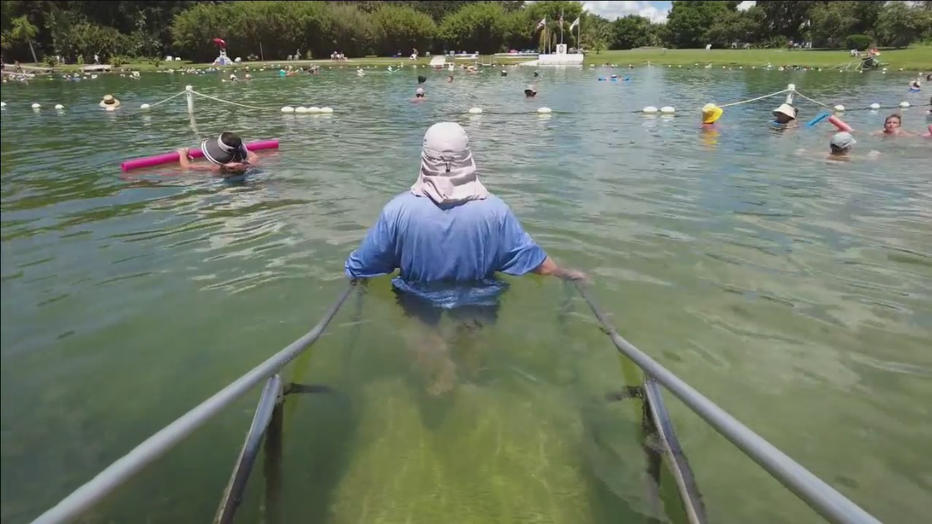 "It's very healthy. If you see here, I had open-heart surgery. After 3 weeks, I come here and, nothing. It's very therapy. I have pain of the knee, here it's healthy. It's really healthy for people," said Izzy from Port Charlotte. 
After cleaning debris from the water, the city of North Port devised a plan to safely reopen the springs. For now, a generator powers portable restrooms. 
Fletcher said this is just the beginning. North Port continues to explore a public-private partnership for the site. 
MORE: Visitors dip into Florida's past, soak up healing benefits at Florida's only warm mineral springs
"The goal is to improve the customer experience. We can do that through at third-party partnership which is what we are doing. We could have done that ourselves, but it would have taken much longer. We had to raise our hand based on the current conditions behind you based on the conditions of the facilities behind you and say this is not what government should be doing or government does not do at its best," he said. 
Some are concerned buildings like a hotel, restaurant and other amenities could do harm to the springs.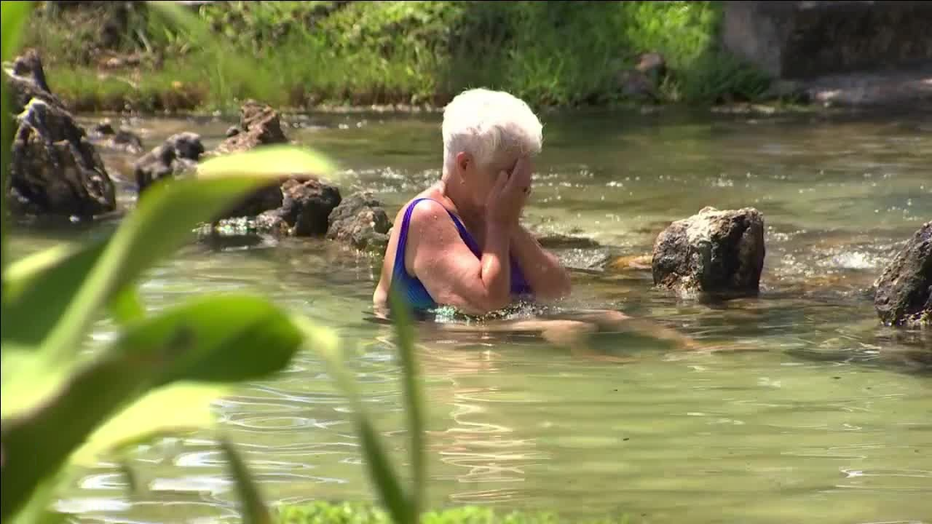 "This is the last of the great springs of Florida. The Alamo. We are here. We love it. We enjoy its benefits, and we just want to make sure the water stays safe," said Heidi Kublik of Palm Beach County. 
Fletcher said that would never happen. 
He said the city's vision is to always make sure residents have easy and affordable access to the site, while welcoming visitors from outside the area. 
"If we all understand that we all want and share the same outcome and improved experience we can talk about how to get there and what it will look like," said Fletcher.
From April 7 to April 11 admission to Warm Mineral Springs is free. After that, the admission will be $5 a day for Sarasota County residents and $7 a day for non-residents. 
For more information visit northportfl.gov/warmmineralspringspark. Concession services will not be available onsite, but visitors will have the option to bring in small coolers for food and drink. Alcoholic beverages are not allowed.