WATCH: Admiral calls out Kaepernick during Pearl Harbor speech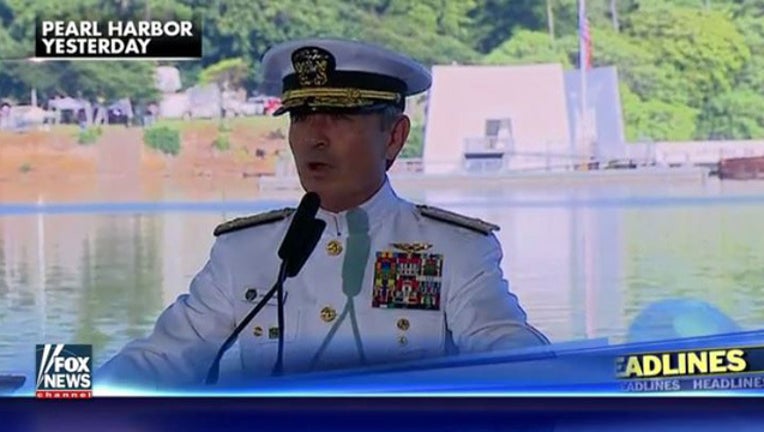 article
A U.S. Navy admiral received a standing ovation for calling out Colin Kaepernick at an event commemorating the 75th anniversary of Pearl Harbor.
During the ceremony, U.S. Pacific Command Commander Adm. Harry B. Harris Jr. took a swipe at the San Francisco 49ers quarterback for refusing to stand during the national anthem.
"You can bet that the men and women that we honor today - and those who died that fateful morning 75 years ago - never took a knee and never failed to stand when they heard our national anthem being played," Harris said.
The comment brought the crowd to their feet for a lengthy round of applause.
WATCH THE FULL CEREMONY BELOW: