WATCH: Michigan horse rescued from icy pond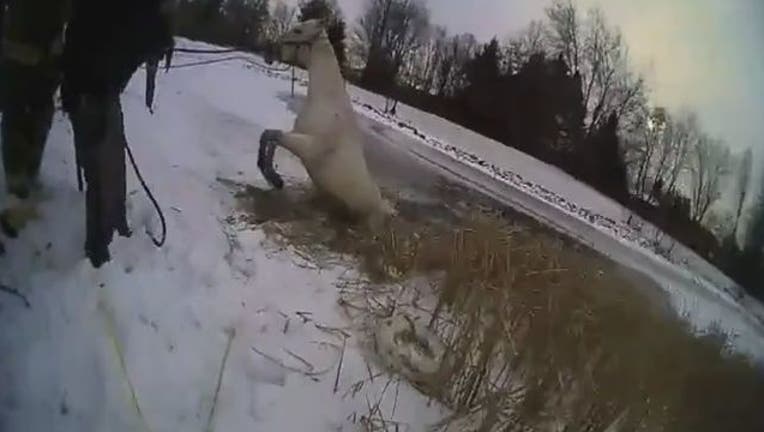 article
RAY TOWNSHIP, Mich. (FOX 13) - A horse was rescued after falling into a frozen pond in Michigan.
On Wednesday, around 9:30 a.m. deputies in Macomb County responded to a home in Ray Township. When they arrived, they found only the horse's head above water.
Police officers and firefighters worked together to break up the ice before guiding the horse out, according to the Macomb County Sheriff's Office Facebook page, where the agency shared video of the rescue.
During the rescue, a deputy fell through the ice attempting to attach a rope to the horse's bridle. He was quickly pulled from the pond and continued to help the horse. 
It took some time, but the horse eventually led close enough to the bank before it climbed out, free from the cold water. A veterinarian said the horse was uninjured.